Times are tough for the travel industry everywhere. We know we can weather this storm. My mother told me about the Great Flu Epidemic of 1918. She lost her father, an uncle and four cousins all in her immediate neighborhood. After my grandfather died, my grandmother Sallie, Mother (Chloe), Sisters Effie and Mildred and her brother John A. had to harvest the crops and run the farm – not unlike Scarlett in Gone with the Wind. It was tough, she said. They were worried that couldn't pay the taxes, but they did.
Mother said that whenever they took a hot toddy to her Aunt Sue, she would say, "Which one is it now?" Aunt Sue lost four children. And so, another flu epidemic has brought us to our knees.
In the past year at Big Mill B&B, we have designated four of our rooms for long-term guests – those who have to be in the area for 1-4 months. We have been lucky enough to have some great medical folks who are working 13-week contracts. It is mandatory for them to have lodging that is safe and clean. For the foreseeable future, we will be offering reduced rates for our medical folks.
We are closely monitoring COVID-19. The well-being of our guests and staff is important to us. During this time of uncertainty, we're offering flexible reservations and cancellations for our guests who contact us directly at 252-792-8787.
All of our rooms have outside entrances, so our guests can come and go and do not have to have contact with others. We suggest that our guests wash hands often! We do.
We're fortunate that all of our public areas are outside. In the indoor spaces, we have added Clorox wipes for each guest. We are using sanitizing solution on all of the remotes, light switches, sinks, countertops, door knobs, hand rails, door handles – everything that folks might touch. We also have clear plastic bags for guests to use when operating any of our remotes.
We encourage our guests to practice social distancing for everyone's safety, wash your hands and stay safe!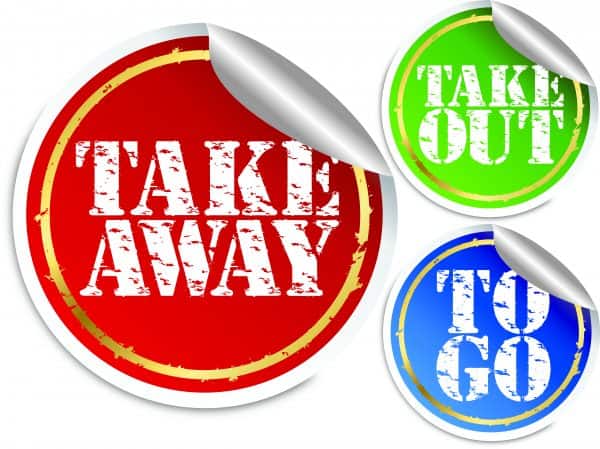 Restaurants in Williamston, NC That Offer Take-Out: (Since things change from day-to-day, we recommend that you call ahead to confirm hours before venturing out)
Los Amigos 252-792-7688, 308 E. Blvd, Williamston, Tex-Mex food – guests rave about it. Wine, Beer, Mixed drinks
Shamrock 252-792-5007, 101 West Blvd, Williamston, Southern comfort food – try the collards & fried chicken, great breakfast, Fri Seafood Buffet. Opens at 6:00 a.m.
Hitching Post 252-792-0088, 1981 US 17, Williamston, Varied menu, locals like it, wine, beer, mixed drinks
Mama's Pizza 252-792-7055, 706 East Blvd, Williamston, Italian dishes, locals love it. Wine, beer
Akai Hibachi 252-789-4888, 200 West Blvd, Williamston, Japanese food, sushi
Ribeye's 252-799-3700, 1056 Cantle Ct, Williamston, Steaks, pork chops
La Casetta (Robersonville) 252-795-6699, 109 E Academy St, Robersonville, Good Italian food, wine, located in Robersonville – 13 miles
EASTERN NORTH CAROLINA STYLE BARBECUE (Vinegar-based)
Shaw's 252-792-5339 202 W Blvd, Williamston, Locals love it, good barbecue, daily specials. Opens 6:30 a.m.
Boss Hogs Backyard BBQ 252-789-1100, 202 West Blvd, Williamston, Rave reviews, great ribs, southern soul food, vast menu
MOM & POP CAFES
Griffin's Quick Lunch 252-802-4600, 200 Washington St, Williamston, Try the collards and Banana Fritters, open 5:30 a.m.
La Esperanza 252-792-4287, 4002 W Main, Williamston, Authentic Mexican food – Hispanics love it. Located in renovated service station.
Chicken Kitchen 252-792-5909, 505 W Main St, Williamston, Great fried chicken made to order, tenderloin biscuits
Zuuaa Mart Grill 252-789-0796, 3001 W Main Street Ext, Williamston, Grab breakfast or lunch place. Open 4 a.m.
FAST FOOD
Hardees 252-789-1500, 1585 Washington St, Williamston
Wendy's 252-7924992 803, East Blvd, Williamston
Dairy Queen 252-792-2772, 1117 Brentway Ave, Williamston
Domino's Pizza 252-792-4333, 139 W. Main, Williamston, OPEN LATE
Pizza Hut 252-792-1036, 1037 Brentway Ave, Williamston
Little Caesar's 252-802-4504, 312 W. Blvd, Williamston,
Kentucky Fried 252-792-7211, 1471 Washington St, Williamston
Subway 252-789-0158, 2780 US 17 South, Williamston
Taco Bell 252-792-7211, 1471 Washington St, Williamston
Burger King 2520792-7889, 400 East Blvd, Williamston,
McDonald's 252-792-1505, 823 East Blvd, Williamston
Bojangles' 252-792-7444, 401 East Blvd, Williamston
FuLeen 252-792-2283, 1141 Walmart Dr, Williamston
GROCERY STORES
Piggly Wiggly, 912 Washington St
Food Lion, 607 East Blvd
Walmart, 1529 Washington St. They do curbside pickup but you must order in the morning and then order for the next day
Latest posts by Chloe Tuttle
(see all)