Late summer evenings in Big Mill B&B's garden are filled with sweet scents
The show begins in the afternoon at 5 o'clock, when the Four O'clocks start blooming. They are an old flower that my mother and grandmother raised and shared with their friends. It is a wonderful plant and each flower can have several colors. They are not edible, but they have been used in food coloring.
Just before dark the moon flowers open and smell as sweet as honeysuckle.
And as it is turning dark, the Devil's Trumpet slowly opens with its fragrant perfume. Georgia O'Keefe painted this beauty – it is also called Jimson Weed. Now I want an Angel's trumpet. I hear it is sweet smelling.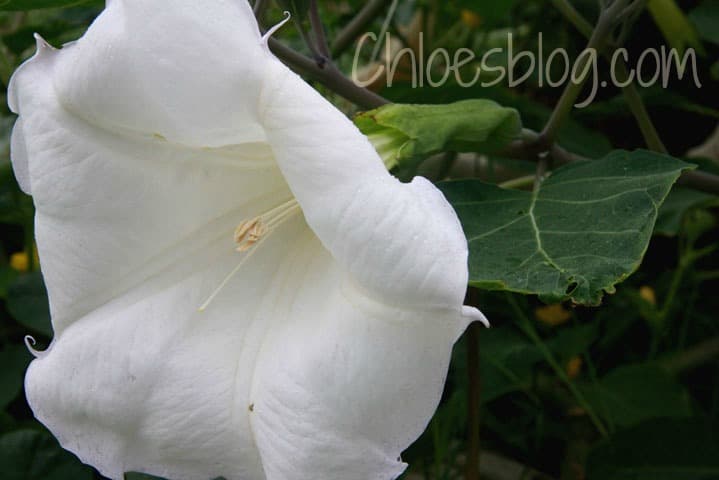 Lingering from night into day, the ginger lilies perfume the air.
So at five, six and seven in the evening, there is a sweet-smelling show every night in late summer and early fall in the Big Mill garden. Do you have any "blooming perfumes" in your garden this year? Share in the comments below.

Big Mill Bed & Breakfast 252-792-8787
Latest posts by Chloe Tuttle
(see all)