When I was growing up we always had a winter garden of all kinds of greens and root vegetables, including turnips and rutabagas.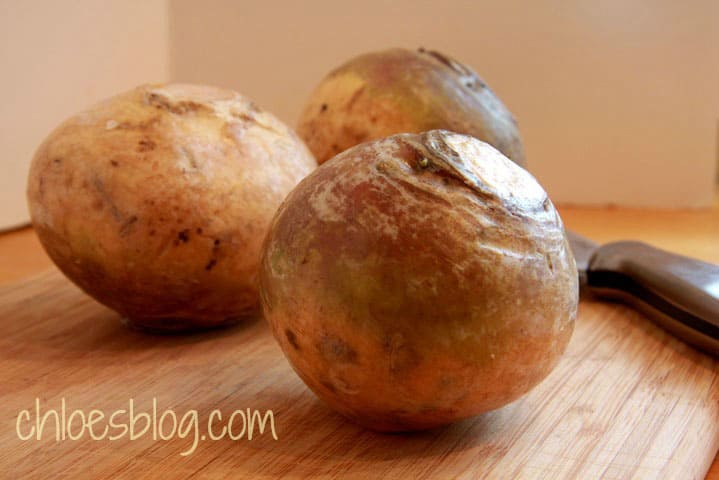 In cold weather my mother would make rutabaga rice soup that I now associate with life on the farm, warm fires and being happy. Other than my family members, no one I know has ever heard of this soup. If you like rutabagas, give it a try. Even if you aren't sure if you like rutabagas, give it a try. You might surprise yourself. Recipe below is easy.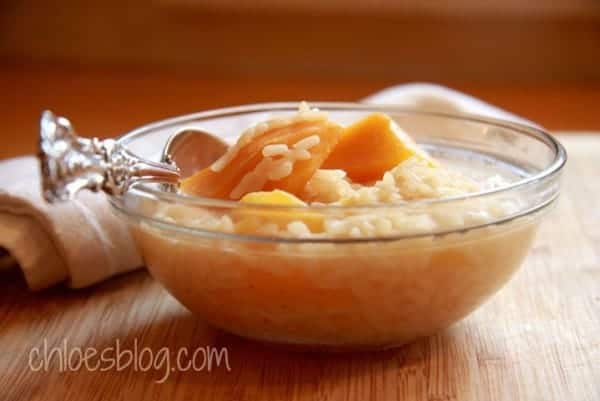 Ingredients
2 ½ -3

pounds

rutabagas

1

teaspoon

salt or more to taste

1

T

sugar

optional depending on sweetness of the rutabaga

1

cup

uncooked rice

not instant
Instructions
Peel rutabagas and cut into chunks. Wash and put into large cooking pot. Cover with water plus two inches. Cook, covered, about 20-30 minutes or until rutabagas are not yet soft.

Add rice to the pot and cool, covered for 15 minutes or until rice is not quite cooked. Remove pot from heat and let sit, covered, for 10 minutes or until rice is tender. This is to keep rice from overcooking. Add water or vegetable broth if needed. Serve hot.
Notes
Note: if you have never cooked rutabagas, be aware that they are kin to cabbage and can be high smelling.
Nutrition
Calories:
123
kcal
|
Carbohydrates:
28
g
|
Protein:
3
g
|
Fat:
1
g
|
Saturated Fat:
1
g
|
Sodium:
250
mg
|
Potassium:
436
mg
|
Fiber:
3
g
|
Sugar:
7
g
|
Vitamin C:
34
mg
|
Calcium:
64
mg
|
Iron:
0.7
mg

This is one of the recipes that you will love or hate, no middle ground. It is delicate and simple – a great dish for winter days
Interesting tidbit: In my Rutabaga research, I found a B&B in Wisconsin named Rembrandt & Rutabagas – and it is on her family farm. She calls her interesting women friends rutabagas.
Melissa, great chef from the UP sent me some Rutabaga Pasty recipes – rhymes with nasty. Folks in the UP (Upper Peninsula) like rutabagas.
Recipe from Innkeeper at Big Mill Bed and Breakfast 252-792-8787
Latest posts by Chloe Tuttle
(see all)