This EGGNOG Recipe is the best ever and it is made with real eggs.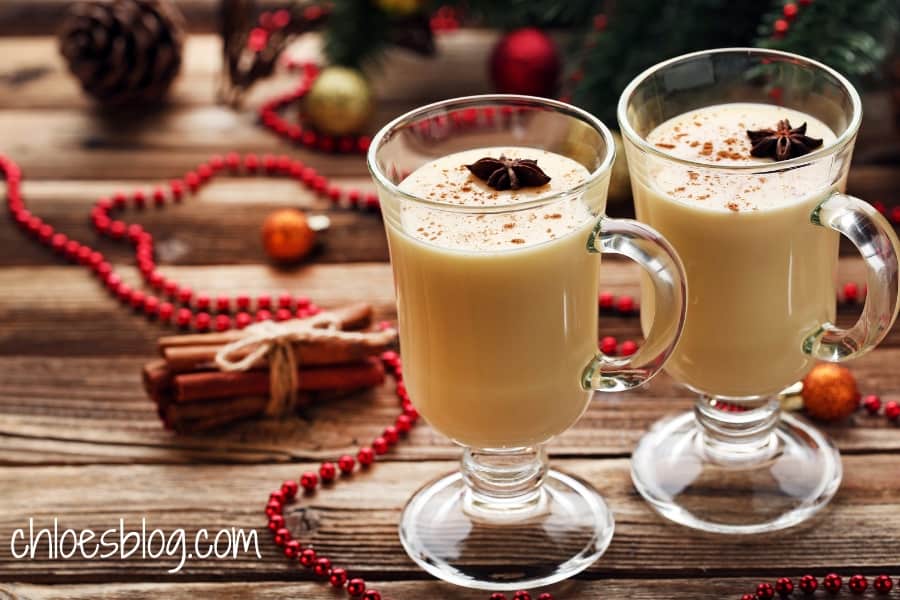 Make this eggnog at least 2-3 weeks before you plan to imbibe. It doesn't take long to make, but it can be messy. I almost made the mess that couldn't be cleaned up.
National Public Radio (NPR) wanted proof, so they got some scientists to test the recipe. These scientists added salmonella bacteria to the nog and tested it. Good news! The bacteria could not grow in the alcohol.
Ingredients
1

quart

heavy cream

1

quart

light cream

1

dozen eggs

1

pint

bourbon

1

quart

rum

3

cups

of sugar or to taste

rum & bourbon can bite

Fresh grated nutmeg

to taste

cinnamon sticks

to stir
Instructions
Using a very large metal or glass bowl, beat the heavy whipping cream with a hand mixer or a stand mixer until it forms peaks, 4-5 minutes or maybe longer. This will go faster if you chill the bowl and the mixer blades. The bowl must be twice as large as the amount of cream. Be careful not to over-beat or you will have made butter. Set beaten cream aside.

Beat eggs with egg beater and so very slowly add the bourbon and rum, stirring the entire time to avoid "precipitation of egg proteins."

In a LARGE bowl (at least 5 quarts) stir together the beaten heavy cream and the egg-liquor mixture stirring with a whisk. Whisk in the light cream slowly, stirring the entire time. Whisk or stir in sugar. Grate fresh nutmeg on top and stir in. I used not quite a teaspoon.

Store in the refrigerator for the first night with the lid slightly ajar. After that you can put the lid on the jar. Wait 2-3 weeks before serving.

Grate fresh nutmeg on top of each glass of nog before serving. Bon appetite
Notes
This recipe is from Dr. Rebecca Lancefield, a microbiologist (1895-1991), who worked at Rockefeller University. Each year she would brew up a batch of her eggnog just after Thanksgiving for the Christmas season. Forty years later, scientists in her lab are still brewing up her wonderful concoction. Is it safe to drink eggnog made with raw eggs? You can find her recipe and just how they know it is safe on NPR.
Nutrition
Eggnog is the perfect holiday toddy


Big Mill Bed and Breakfast 252-792-8787
Latest posts by Chloe Tuttle
(see all)