It's late summer and figs are ripe… so gorgeous and
luscious, they hardly look real. Each one is a work of art.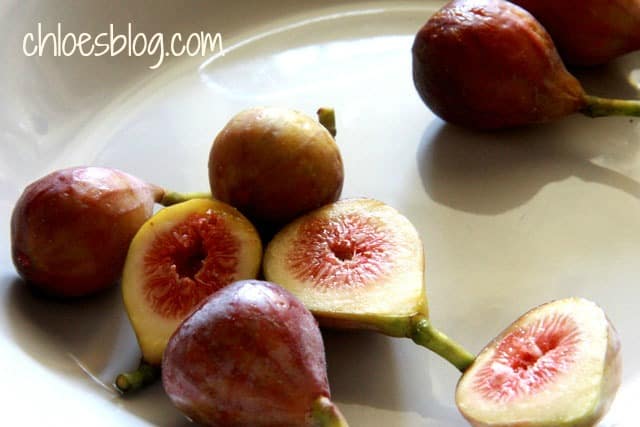 After I take many photos of these just-picked figs, I make Chloe's Fig Preserves.
One of my favorite ways to eat these preserves is with warm, creamy brie. This dish makes a great presentation, it is fast and easy – guaranteed to be a hit at the party.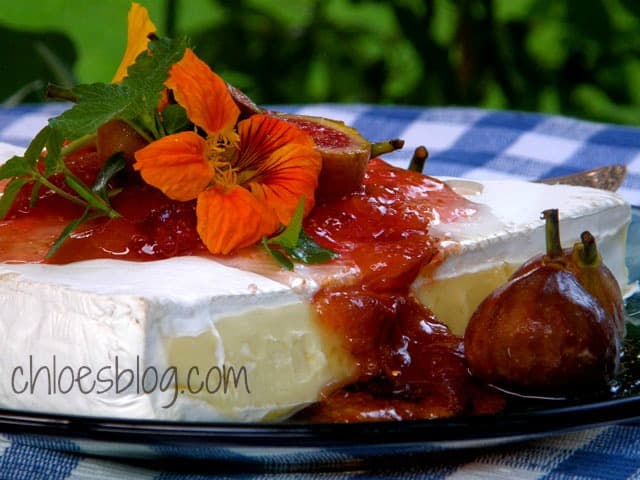 Creamy Brie with Fig Preserves
1 wedge of Brie cheese (about 16 ounces)
2 tablespoons slivered almonds (optional)
1/2 pint warm fig preserves (1 cup)
1 box (4 & 1/2 ounces) Carr's Table Water Crackers or similar plain crackers
Unwrap Brie and let stand at room temperature for several hours before serving; place in a warm spot so that cheese will be soft.  Preheat oven to 350 degrees F. Spread slivered almonds on a small rimmed baking sheet and toast for 5 to 6 minutes, stirring often. Remove from oven, cool and reserve.
To serve, place Brie on a serving plate and pour preserves over the cheese. Preserves will run over the sides and onto the serving dish. Sprinkle toasted almonds on top and serve with plain water crackers like Carr's.
Yield: about 1 dozen or more servings
When it is cold outside, pull out a jar of fig preserves and remember summer.


Big Mill Bed & Breakfast 252-792-8787
I am a farm girl who sailed the world, returned home to the family farm and opened
Big Mill Bed and Breakfast
. Join us for Business EXTENDED STAY or a quiet getaway 252-792-8787.
Latest posts by Chloe Tuttle (see all)