It snowed on the farm…so we made snow cream.
And when it snows in eastern North Carolina, we go all to pieces. If the weather man predicts snow, we buy all the milk and white bread in every grocery store. Well, I buy heavy cream, popcorn and artichoke hearts. Then we hunker down and wait for the beautiful snow. We close schools and take photos of everything in sight. But one thing we do that is really unique — we make snow cream.
I don't know how far south snow cream is made, but they don't make it north of here in Virginia. Maybe it is only a North Carolina treat. When I was growing up we couldn't wait for snow, but we had to, because it didn't snow every year.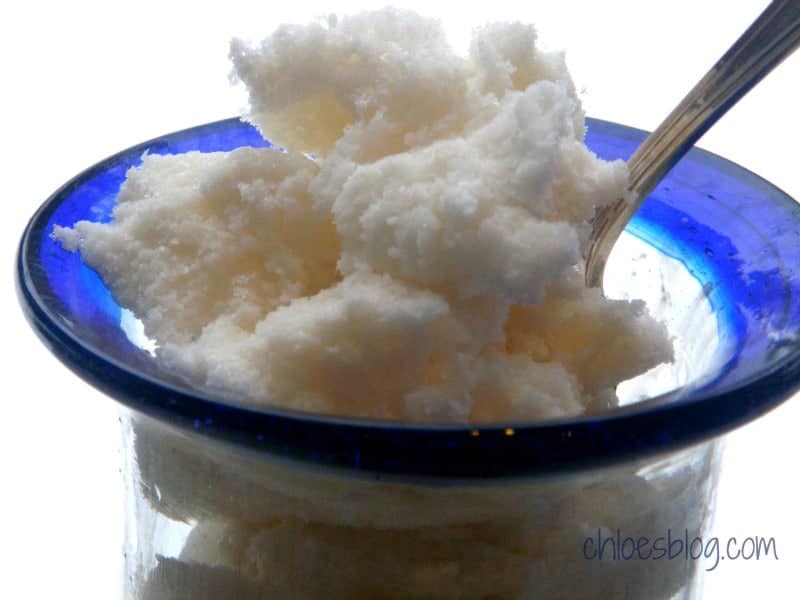 Ingredients
1/2 to 3/4

cup

cream

4

Tablespoons

sugar

1

teaspoon

vanilla

1

egg

optional

1

bowl of light clean snow (6-8 cups)
Instructions
Cream together the cream, sugar and vanilla. Some folks add the egg, but I don't. Using a flexible utensil like a spatula, add the snow a little at a time to the cream mixture until it is the consistency of creamy ice cream.

You will have about 3 servings and you must eat it immediately because it melts fast! Oh, what a treat. (In a pinch you can use sweetened condensed milk in place of the cream and sugar. We always kept a can around just in case it snowed).
Nutrition
Calories:
429
kcal
|
Carbohydrates:
19
g
|
Protein:
4
g
|
Fat:
38
g
|
Saturated Fat:
23
g
|
Cholesterol:
190
mg
|
Sodium:
59
mg
|
Potassium:
95
mg
|
Sugar:
16
g
|
Vitamin A:
1535
IU
|
Vitamin C:
0.6
mg
|
Calcium:
73
mg
|
Iron:
0.3
mg
At Big Mill Bed and Breakfast when it snows, we feed the birds, make snow cream, take photos of everything and play in the snow.
Above: a photo at Big Mill from years ago of Chloe Ann (left), that's me and Chloe, Sr. on the right-my mother. Same yard, same outbuildings. We thought this was a big hill. Santa brought Nephew Barney and me these strange things called snowflakes. They were round, fast and steering them was impossible. But they were fun.
Above: photo taken by nephew Monk of the barns in the snow
We all eat well at Big Mill Bed & Breakfast when it snows.
In December 2012 Scott Simon of Weekend Edition from NPR called and interviewed me about my snow cream. Now it is famous!

Big Mill Bed & Breakfast, Williamston, NC 252-792-8787
Latest posts by Chloe Tuttle
(see all)