---
Figs are so special – they are a real delicacy.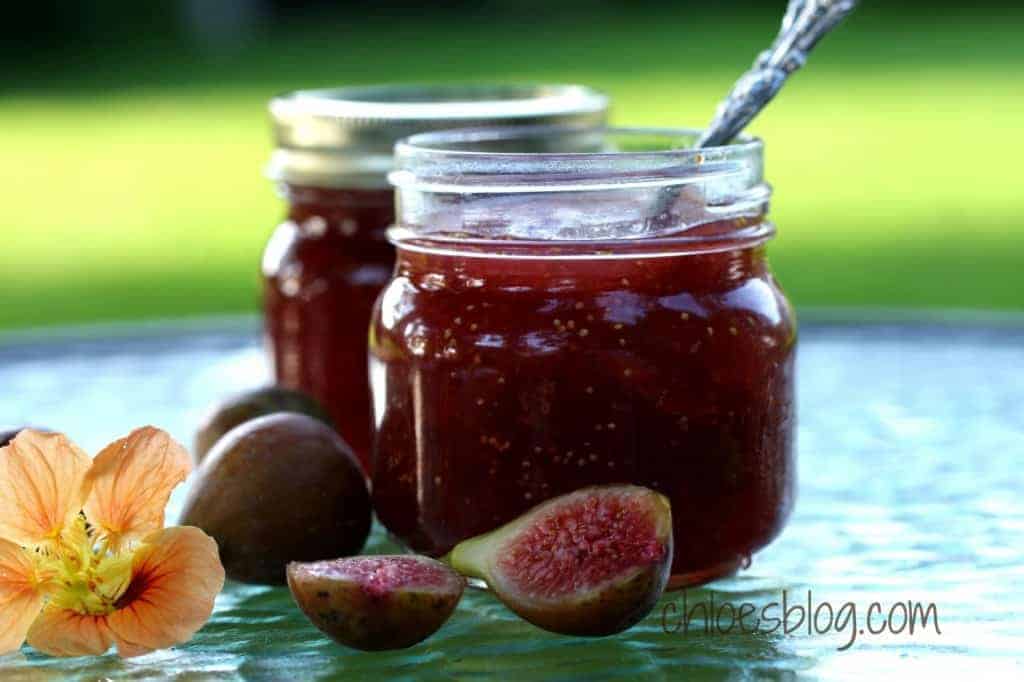 Ingredients
2 1/4

pounds

ripe figs*

4 cups prepared figs

5 1/2

cups

sugar

1

lemon

Zest from one lemon

1

Tablespoons

fresh squeezed lemon juice

1/2

teaspoon

butter

1/2

pouch

liquid pectin

1 ½ ounces use Certo NOT Ball)
Instructions
Sterilize the jars - you can do this in a dishwasher. Place jar lids in a metal bowl or pot and pour boiling water over them. Set aside.

Start heating the water in the canner.

Wash and drain the figs, handling very carefully. Remove the stem end from each fig and cut them in half. Mash the figs- I use a potato masher. You will need 4 cups of mashed figs.

Measure 6 cups of sugar into a large mixing bowl. Wash the lemons and grate the peel from two of the lemons. You need about 2 Tablespoons of zest.

Squeeze the lemons to get a ¼ cup juice. Remove any lemon seeds.

Check the expiration date on the pectin, making sure that it is not out of date.

Place figs, sugar, lemon zest, lemon juice and butter in a large stainless steel cooking pot. Stir to combine the ingredients.

Bring this mixture to a rolling boil that cannot be stirred down, stirring often.

Add the liquid pectin and return to a boil that cannot be stirred down. Boil for exactly 1 minute, stirring often. I count, "one-one thousand, two-one thousand" until I reach sixty. Then remove from heat.

Ladle the jam into sterilized jars, wipe the tops to remove any jam. Place sterilized lids on the jars. Screw on the jar bands and hand tighten.

Process in a hot water bath for 5 minutes. Remove from the canner and place in a draft-free space. Do not move for 24 hours. Some of the jars will have sealed but others will continue to pop. I love that sound! If you see that a jar is not sealed, store this one in the refrigerator and eat it first.

After you eat the preserves, be sure to save the jars and rings, they can be reused. The flat lids can only be used once to seal a jar.
Notes
Yield: 6-7 half-pint jars plus some for tasting.
* You will have to buy the figs at a farmer's market, grow them or if you are lucky a friend will share. I have never seen figs that were affordable in the grocery store. The last ones I saw in a Florida grocery store were $5 for just a few figs. Plant a tree!
Nutrition
Calories:
121
kcal
|
Carbohydrates:
31
g
|
Protein:
1
g
|
Fat:
1
g
|
Saturated Fat:
1
g
|
Cholesterol:
1
mg
|
Sodium:
1
mg
|
Potassium:
63
mg
|
Fiber:
1
g
|
Sugar:
30
g
|
Vitamin A:
35
IU
|
Vitamin C:
3.5
mg
|
Calcium:
10
mg
|
Iron:
0.1
mg
---
---
---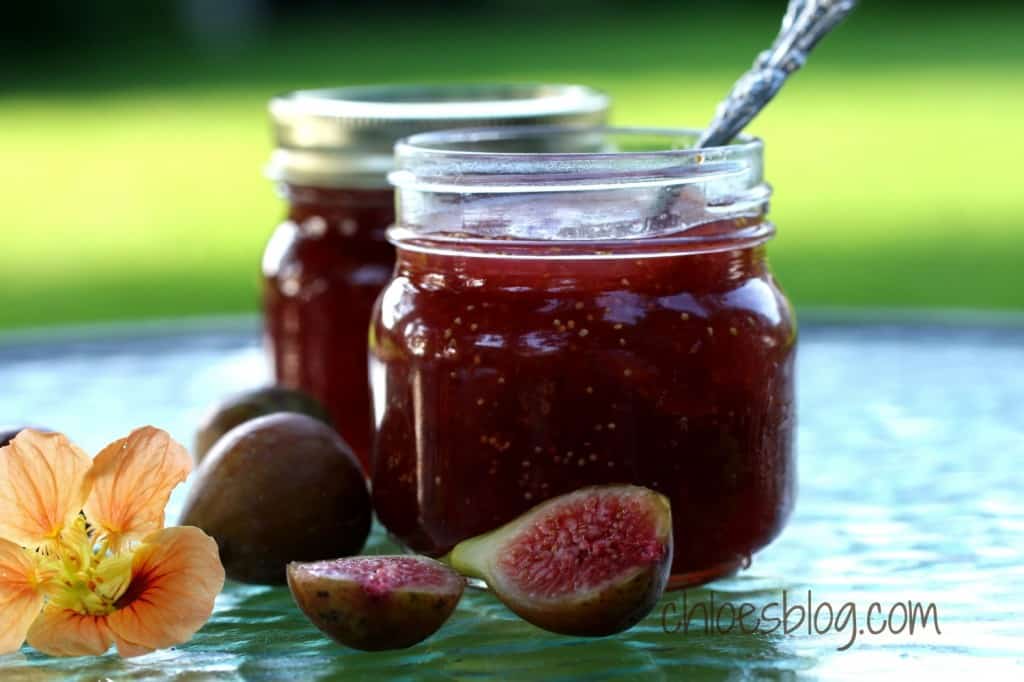 Fig Jam is oh so southern and such a treat! This fig jam recipe actually uses less sugar than you'll typically find, so that is good for every body.
I had fun making it because this is the first fig jam I have ever made using figs I grew! I have seven fig trees in several varieties — the oldest is five years old and two are not quite a year old. I remember most of their names, but there is one that has slipped my mind.
With this recipe (as with a few others on Chloe's Blog), Don't Double the Recipe! And be sure to make enough jam so that when holiday entertaining is in full swing, you can wow your guests with your Creamy Brie & Fig Preserves Appetizer – what a treat!


Big Mill Bed and Breakfast 252-792-8787
Latest posts by Chloe Tuttle
(see all)