Big Mill Bed & Breakfast is now accepting payment in cryptocurrency for all services offered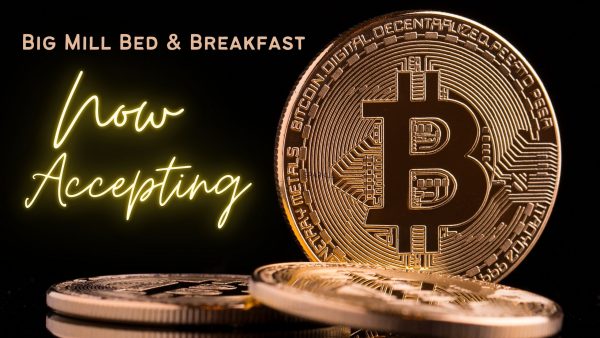 It is not so easy to teach an old dog new tricks – but maybe you can. We studied cryptocurrency and we are ready! You can now pay your bill at Big Mill B&B with Bitcoin or other cryptocurrencies. Cryptocurrency can't be denied; it is already here and we want to make things convenient for our guests.
We think Cryptocurrency is fascinating and we welcome your Bitcoin! To read about Cryptocurrecy at Big Mill B&B click here.