When I was growing up we had mules: Big Red, Little Red, Rock, Kit and Mary. There were other mules before my time, but I don't remember their names.
We have spiffed up our mule Mary's quarters and we call her home the Mule Room Suite. Much discussion went into what to call it. A good friend wanted me to call it a shed, but on this farm sheds only have 3 sides.
I loved those mules and used to ride Kit, who seemed to be the gentlest. Mary lived the longest — over 40 years. In her later life, she mostly stayed in the pasture and my dad used her to plow the garden.
The Mule Room Suite is for guests looking for extended stay and long-term rentals — traveling doctors and nurses, folks who come to work in our area for short periods of time and folks who are transferred to the Greenville area, but haven't found the perfect house yet. Sometimes we do rent for one or two nights at the last minute when there is a vacancy.
The yellow pine floors have mellowed to a pretty golden hue. I used bead board whenever I could and tobacco sticks for trim. There are Mexican tiles in the bathroom and the kitchen. It has anything anyone might need for an extended stay: all kitchen utensils, dishes, cable TV, wireless internet and the peace and quiet of the eastern North Carolina countryside.
Lodging in Eastern NC Has a Rich Farm Heritage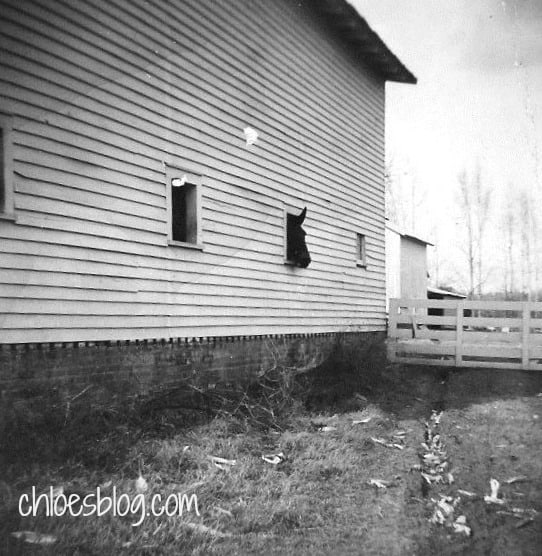 I remember another mule named Big 'en who was Kit's mate. Mules were trained to work in pairs and were very loyal to their mate. Our mules all came from Tennessee. I found a receipt here that was from 1950 where my dad paid $500 for a pair of mules. That was a big investment at that time.
Brother John told me about a mule our dad had named Molly. Molly ate tobacco so she had to wear a muzzle. After plowing only one row, Ops (my dad) put the reins on Molly's back and only used verbal orders for her. "Gee" meant turn right and "Haw" or "Come here" meant turn left. To get the mule to move forward you clicked with your mouth. For stop, we said "Whoa."
I think my mom and dad would be happy with the new look – and I think our mules, especially Mary, would approve as well.

Big Mill Bed & Breakfast 252-792-8787
Latest posts by Chloe Tuttle
(see all)