The Message of Easter – a free outdoor drama near Williamston, NC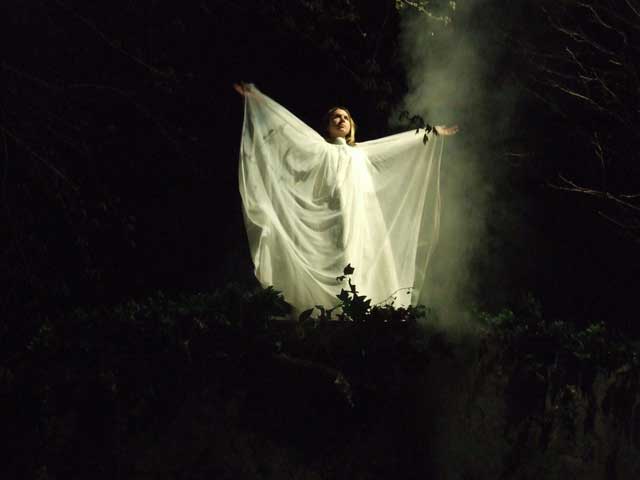 For thirty nine years, the folks of Piney Grove Baptist Church in the Farm Life Community near Williamston, NC, have been performing this 90-minute outdoor drama of the life and death of Jesus Christ.
We love outdoor dramas here in North Carolina. These home town folks put on a big city drama. Every year they give their time and talents to bring this message to all who will listen.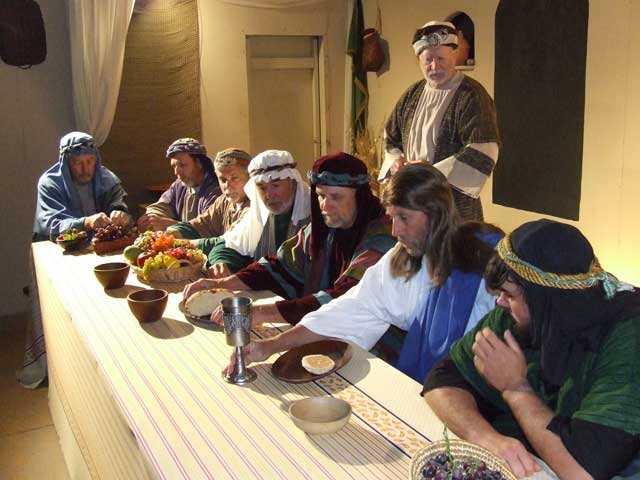 Often, big buses pull in and some nights they perform to several thousand. If you plan to go, remember the bleachers are hard and they might even get cold as the night wears on. So take a cushion, a blanket and it never hurts to have a flashlight.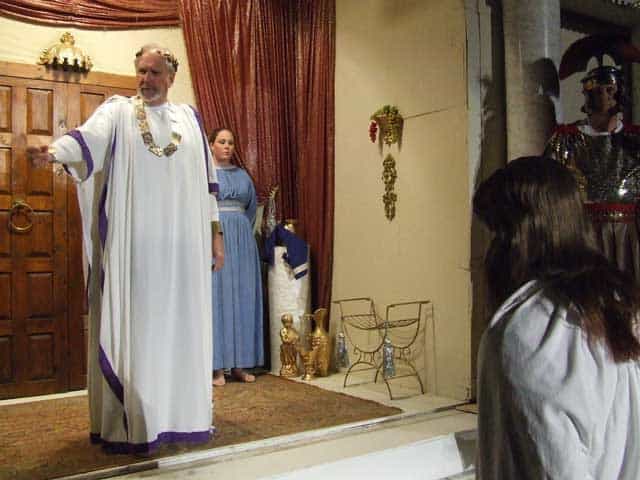 It is more than amazing what this small community has done – all hometown folks, and many of them are my cousins. "Pilot" was my first boyfriend – he was three and I was two. Billy's wife Betty Jo says she is tired of hearing that story!

(A special thanks to Piney Grove Church for use of photographs)
For information call: 252-792-1342
Stay at Big Mill Bed & Breakfast, just a few miles from the drama 252-792-8787
PERFORMANCE DATES in 2019: This year's 2019 drama is the 40th year. The April 11, 2019 performance will be in Spanish. English performances: April 12, 13, 14 and April 18, 19, 20 & 21, 2019. For information about the Message of Easter call 252-792-1342. Remember spring can be chilly. If our Big Mill B&B guests attend the Easter drama, we send them off with cushions and blankets.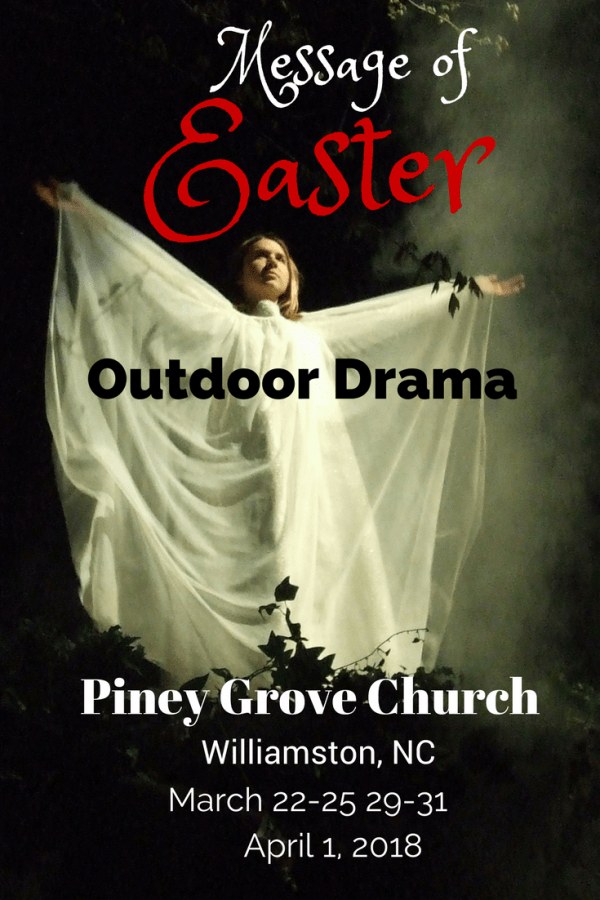 DISTANCES FROM:
110 miles of Raleigh, NC
114 miles south of Norfolk, VA
54 miles north of New Bern, NC
39 miles east of Greenville, NC
8 miles south of Big Mill Bed &Breakfast in Williamston, NC 252-792-8787



View Message of Easter Outdoor Drama in a larger map
Latest posts by Chloe Tuttle
(see all)