It's berry picking time in Eastern North Carolina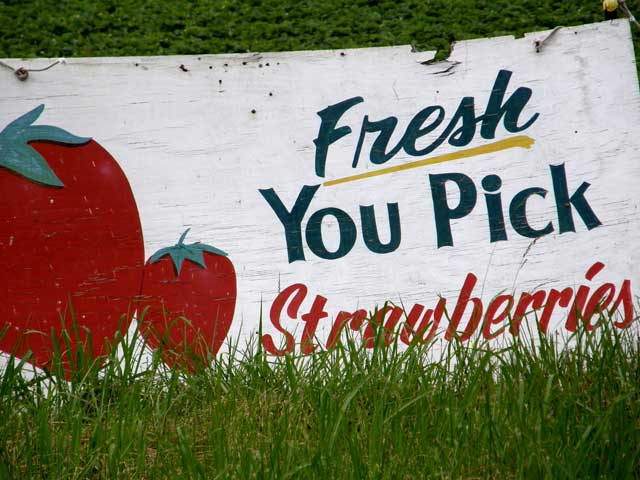 …and all the Big Mill Bed & Breakfast guests can be certain they will feast on "just picked" strawberries in the months of April, May and June. We have two U-Pick Strawberry fields here in Martin County and our local produce is the best. Folks say berries from different fields have different flavors, and I believe them.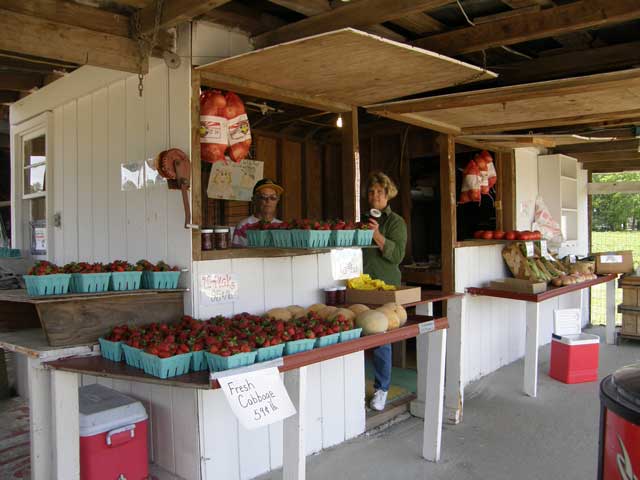 At the Berry Patch in Robersonville you can buy local grown cabbages, onions, cucumbers, melons, tomatoes, peas, potatoes and corn. And you can get just-made strawberry jam.
Shirley is going on her eleventh year at the Berry Patch…I only see her in the strawberry season, but that can be at least several times a week. The berries are so luscious, I can't resist picking more than I need. Vivian, Shirley and Carleen are also familiar faces at the Berry Patch.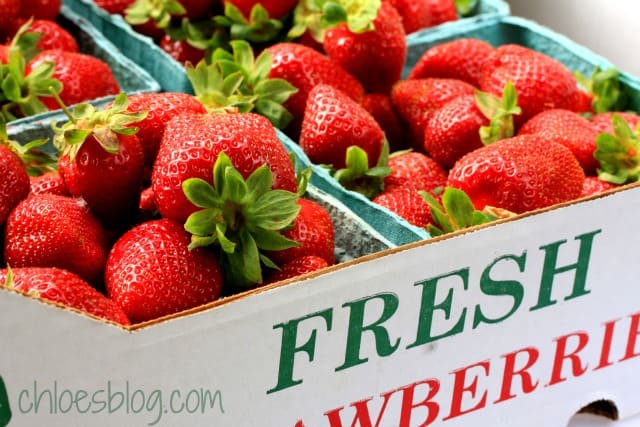 At the fields you pick (and eat) berries, weigh them and off you go with quarts of ripe red fruit. Then you must decide what to do with all these pounds of berries that you picked.
I make strawberry jam for our Big Mill B&B guests. Don't think I'm bragging (much!), but this is an award-winning strawberry jam recipe! It won best-of-show at our Farm Heritage Fair. It is wonderful.
When I was growing up, we would pick the berries, make jam and — on the very same night — we ate homemade biscuits with jam and homemade butter.
Growing your own and buying local is a growing trend — and a good one. All around us there are many farmer's markets, vegetable stands and local folks selling their produce. We even have vendors who sell collards out of a pick up truck. We need to support them all. You can find a list of farmers in your area at Local Harvest and at North Carolina Farm Fresh.
Plan to Visit: The Berry Patch in Robersonville, NC 252-795-4903 and Berry Tyme Farm in Jamesville, NC 252-792-6916. This year, there is a new J & J Farm Produce in Martin County near Jamesville 252-799-8110. They are not a You-Pick farm, but they do sell strawberries, cabbage, potatoes, May peas, corn and asparagus.

Big Mill Bed & Breakfast 252-792-8787
Latest posts by Chloe Tuttle
(see all)