Popcorn Sutton was a short, squirrelly dude with a trashy mouth, and I can't help but be fascinated by his persona.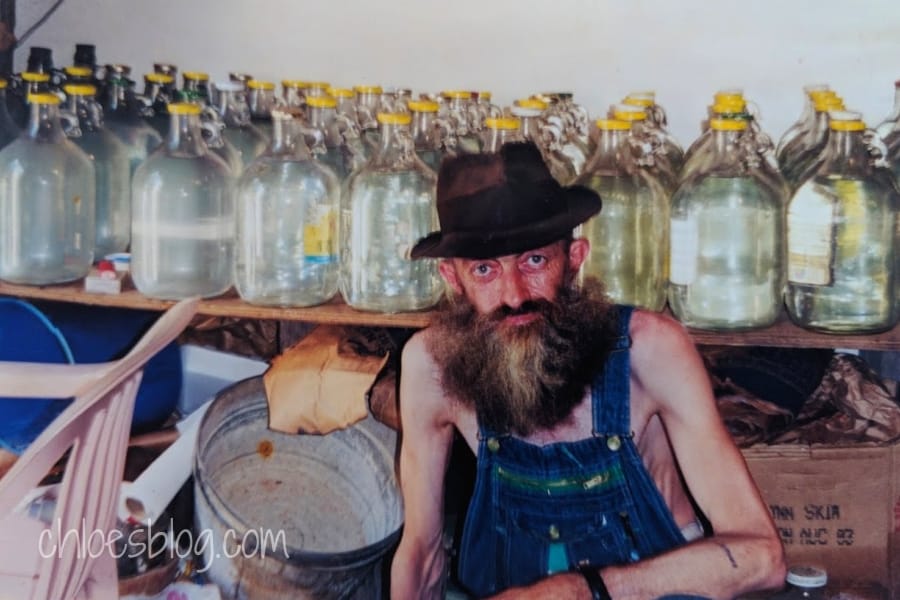 READER BEWARE: Popcorn had a smart mouth and made some lewd signs depicted in the photos that he sent to me.
He was born Marvin Sutton; folks knew him as Popcorn. The story is that Marvin was in a bar and became agitated with a popcorn vending machine. He attacked the machine with a pool cue. I don't know who won that fight, but thereafter he was no longer Marvin, he was Popcorn.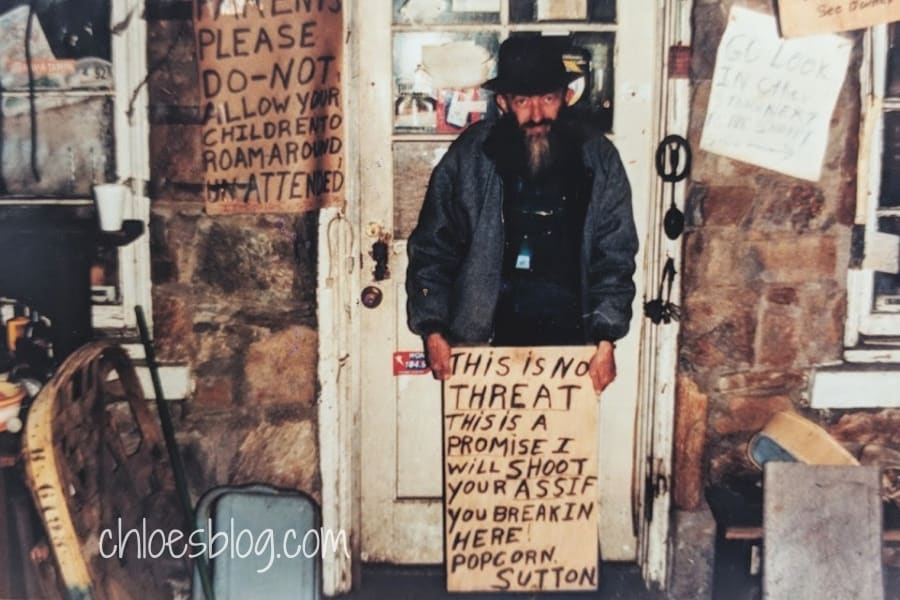 Popcorn was a legend – the ultimate Bootlegger and maker of Moonshine likker. I have a bottle he gave me – apricot brandy and it really is good. I am selfish with it and only let folks have a teaspoon to taste.
I never met Popcorn but I know folks who knew him. I never asked why they went all the way to Maggie Valley to see him, but I can guess! I was asked to go and visit – now I wish I had done it, along with other things I should have done.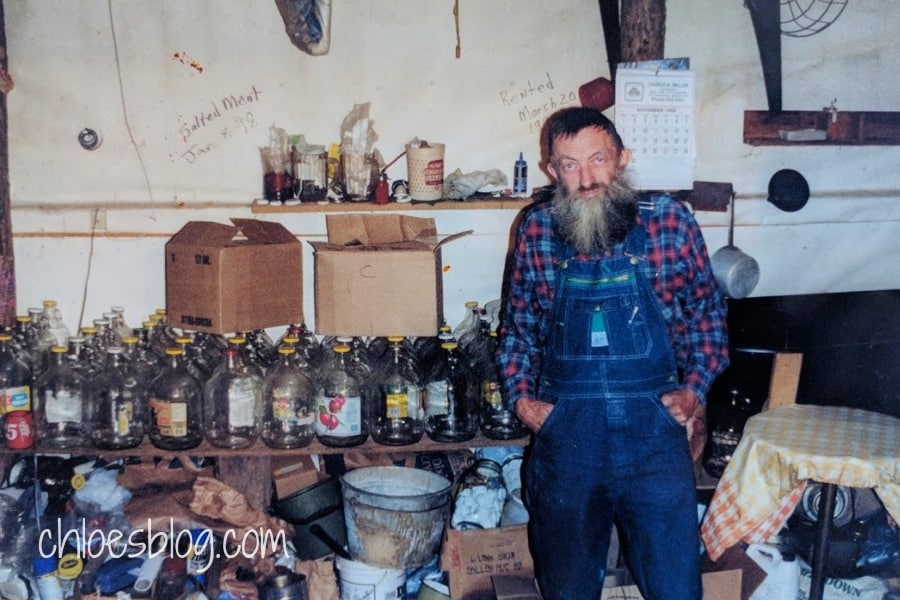 My mother and father taught me not to waste and to recycle everything. I cannot, in good conscience, throw away a mayonnaise jar. I had collected boxes of Duke's Mayonnaise jars. When I heard my friend was going to visit Popcorn, I sent my jars along with her to give to Popcorn. He was appreciative and sent me a bottle of Apricot Brandy and these photos. The bottle was dark brown and had POPCORN Apricot Brandy written on it.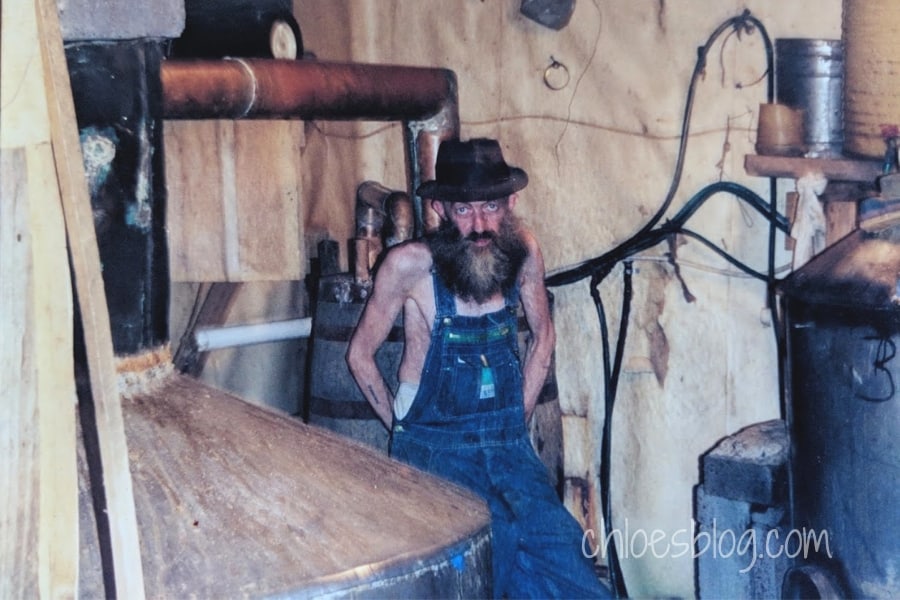 Popcorn wrote a book that he sold for a while, but I think the revenuers made him stop selling it. The book was called Me and My Likker and in it, he gave recipes for how to make his brews. The New York Times called it a "rambling, obscene and often hilarious account of his life in the trade."
PBS and other stations loved Popcorn. There is even a movie about his likker-making called The Last One.
In Sky Sutton's book, Daddy Moonshine, she says, "Popcorn had a hand-written will and was very specific about what to do when he died — "Haul me on the Back of A Pick up Truck to the Grave yard and get Drunker than Hell while they bury my Ass…I do not want No viewing or Preaching or Singing or nothing when they Bury me."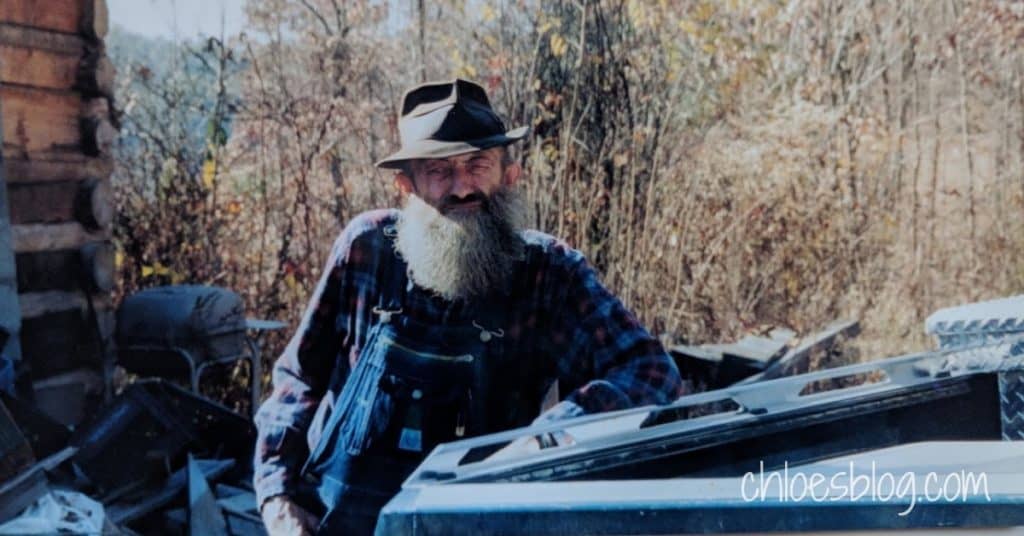 The feds finally got Popcorn and he was going to have to spend time in prison. For a mountain man, death was a better alternative. On March, 2009, Popcorn ended his life, rather than go to a federal prison.
Going out like he lived, his epitaph read: "Marvin Popcorn Sutton / Ex-Moonshiner / October 5, 1946 / March 16, 2009 Popcorn Said f***k you." I bleeped the last word!
Popcorn looked like a friend of mine we called Old Mr. Ed. They are both gone now and even though I didn't know Popcorn, I miss them both. Rest in Peace, you one-of-a-kind characters.

Big Mill Bed & Breakfast, Williamston, NC 252-792-8787
.
Latest posts by Chloe Tuttle
(see all)