For over forty years, the folks of Piney Grove Baptist Church in the Farm Life Community near Williamston, NC, have been performing this 90-minute outdoor drama of the life and death of Jesus Christ in the small Eastern North Carolina community of Farm Life, not very far from Big Mill Bed and Breakfast. This year drama will be an abbreviated season: April 13 through Sunday, April 17, 2022.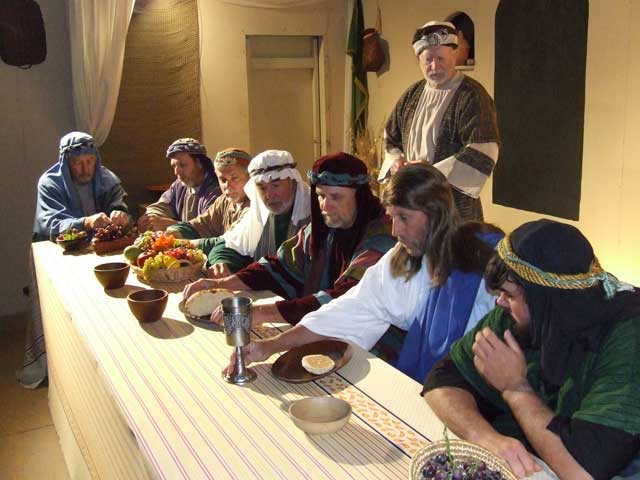 The Message of Easter began as a vision of E.T. Taylor, a childhood friend of mine. It has grown and some nights thousands of folks attend, coming from all over.
E.T. was no novice to outdoor drama, having played Governor Eden in Blackbeard, Knight of the Black Flag, in historic Bath, N.C, a few moons ago in the seventies.
We sailed 10 miles on the Pamlico River to see E.T. in this performance; the return sail was under a gorgeous full moon.
In its first few years The Message of Easter was performed on the lawn. Now visitors enjoy the performances in a large outdoor theater that seats 3,000 folks with special lighting, surround sound and ample parking. And all this is offered at no charge.
Church members do it all: acting, set design, lighting, costumes, parking and everything in between. Some folks have never missed a performance.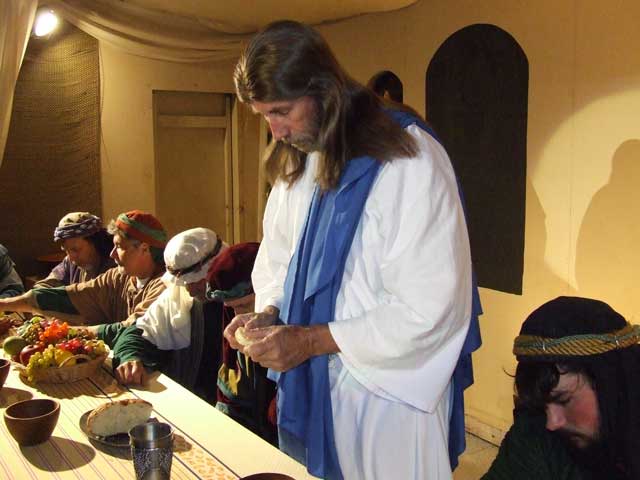 Thirty years ago E.T. chose Jimmy Griffin to play Jesus, and Jimmy is still fulfilling that promise. Leslie Hardison is the only man to ever play Peter.
Billy Peel is a barber by trade; but every year for thirty years in the weeks before Easter he is Pontius Pilot. Billy was my first boyfriend: I was two, he was three. His wife Betty Jo is tired of hearing us talk about it; I don't blame her. And for thirty years she has been Pilot's wife.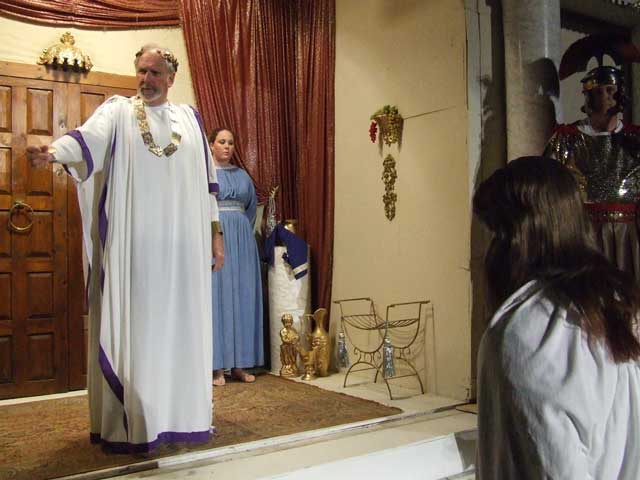 Williamston is a small town, not unlike Mayberry, and I call many of the folks at Piney Grove, "Cousin." Imagine for a moment that the good folks of Mayberry presented an outdoor drama. You can be sure they would be sincere, the drama would be first class and the community would be involved. That's what happens in Farm Life in the weeks leading up to Easter. Everyone works together and works hard and everyone is welcome.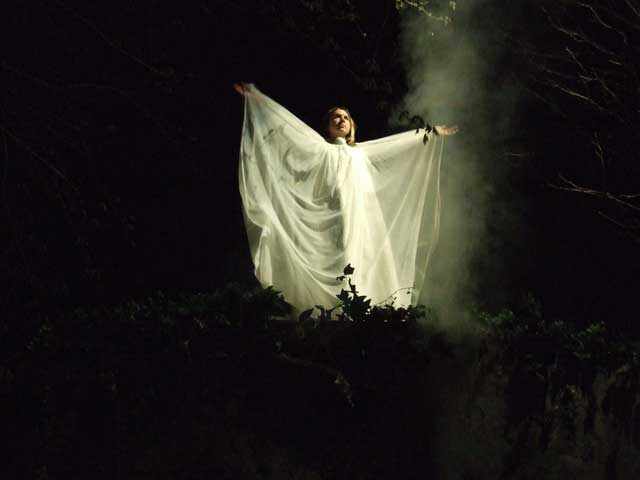 This year drama will be an abbreviated season: April 13 through Sunday, April 17, 2022. For information about the Message of Easter call 252-792-1342. Remember spring can be chilly. If our Big Mill B&B guests attend the Easter drama, we send them off with cushions and blankets.
Dedicated to the memory of E.T. Taylor, a friend to many.

View Message of Easter Outdoor Drama in a larger map

Big Mill Bed and Breakfast 252-792-8787
Latest posts by Chloe Tuttle
(see all)