Christmas lights in Windsor – you can see the glow from half a mile away!
People come from everywhere to the small eastern North Carolina town of Windsor just to see these lights. Folks turn off their headlights and drive slowly through the lighted arches, past elves and Santas, angels and reindeer, cut-out critters and blow-up scenes – and lots of lights, up in the trees, on the scenes. It is almost too much to see at one time.
Some nights real elves are there, chatting with the folks. I talked to one, very nice chap.
It takes Herman and Thurman, and sometimes Sherman three months to put up all the characters and scenes – it takes two months to take them down.
The Hoggard triplets began this loving project in 1997 as a tribute to Thurman's daughter. (Pictured above – Herman & Thurman…or is it Thurman & Herman?)
Herman does the painting of all the scenes; each year new decorations are added. They leave most of them up all year. And their December electricity bill often tops $5,000 – they pay it gladly – there is a box for donations.
I have read that this is one of the largest private Christmas light displays in the country – easy to believe with over 450,000 lights!
Starting the day after Thanksgiving, the magic of the lights begins – they will glow every night until New Year's.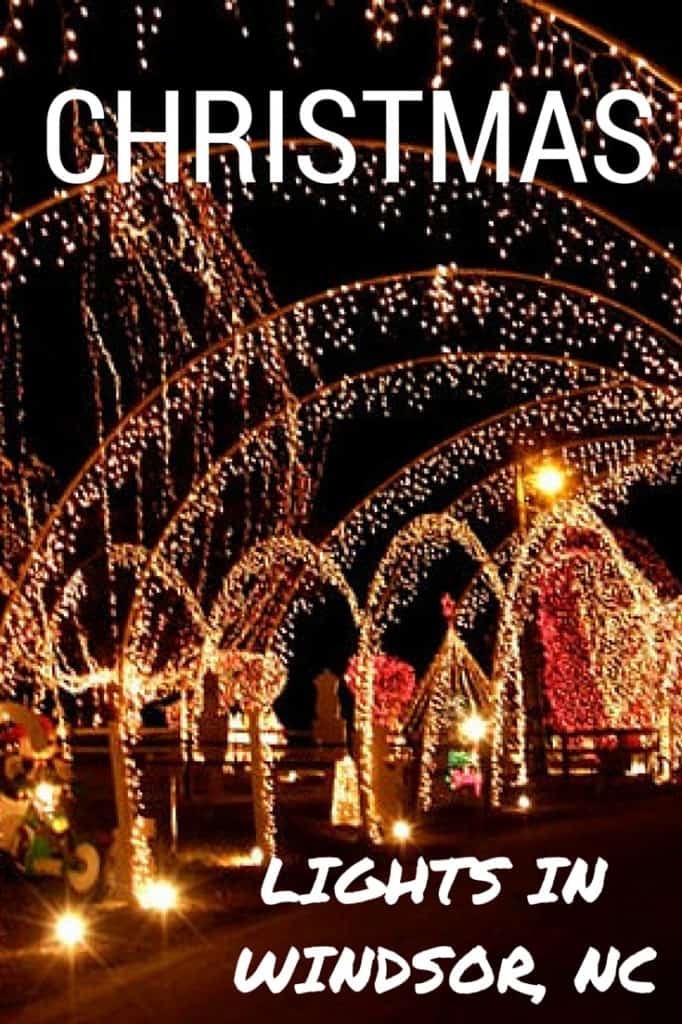 DISTANCES FROM:
116 miles east of Raleigh, NC
90 miles south of Norfolk, VA
23 miles south of Edenton, NC
82 miles west of Manteo, NC (Outer Banks)
18 miles north of Big Mill Bed & Breakfast in Williamston, NC 252-792-8787
FOR MORE INFORMATION: Event: 5 p.m. – 9 p.m. beginning the day after Thanksgiving through January 1st; Phone: 252-794-4277 Bertie County Chamber of Commerce
I am a farm girl who sailed the world, returned home to the family farm and opened
Big Mill Bed and Breakfast
. Join us for Business EXTENDED STAY or a quiet getaway 252-792-8787.
Latest posts by Chloe Tuttle (see all)