Figs are so special – they are a real delicacy.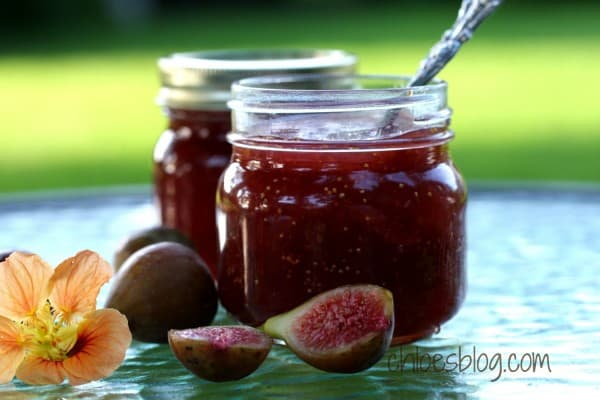 Fig Jam is oh so southern and such a treat!  This fig jam recipe actually uses less sugar than you'll typically find, so that is good for every body.
I had fun making it because this is the first fig jam I have ever made using figs I grew! I have seven fig trees in several varieties — the oldest is five years old and two are not quite a year old. I remember most of their names, but there is one that has slipped my mind.
With this recipe (as with a few others on Chloe's Blog),  Don't Double the Recipe! And be sure to make enough jam so that when holiday entertaining is in full swing, you can wow your guests with your Creamy Brie & Fig Preserves Appetizer – what a treat! Click to get the Recipe for my Fig Jam with Less Sugar and some great photos too …