Sylvan Heights Waterfowl Park is a fascinating world of birds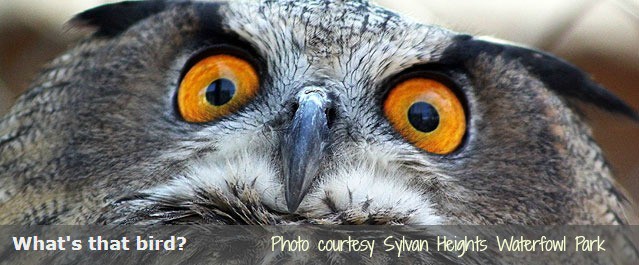 There are more than two thousand birds from six continents in Sylvan Heights Waterfowl Park located in Scotland Neck in eastern North Carolina. It is truly a bird watcher's paradise! In fact, it features the largest collection of waterfowl in the world.
Founder Mike Lubbock loves every bird – but his true love is their breeding program, especially with endangered species like Asia's White-Winged Wood Duck, South America's Orinoco Goose and the Madagascar Teal of Africa.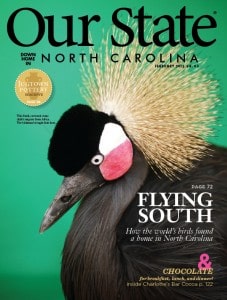 Called "the Bird Man" by Our State Magazine, Mike Lubbock's moniker fits well.
(Cover photo of Our State, February, 2013)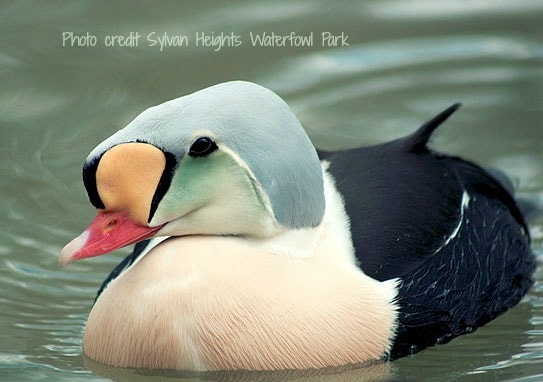 Some of the birds wander around as if you weren't there, others like Matilda might follow you, and some sit in their cages, posing like the colorful Conure Parrot. Several eastern turkeys just showed up and decided to hang around.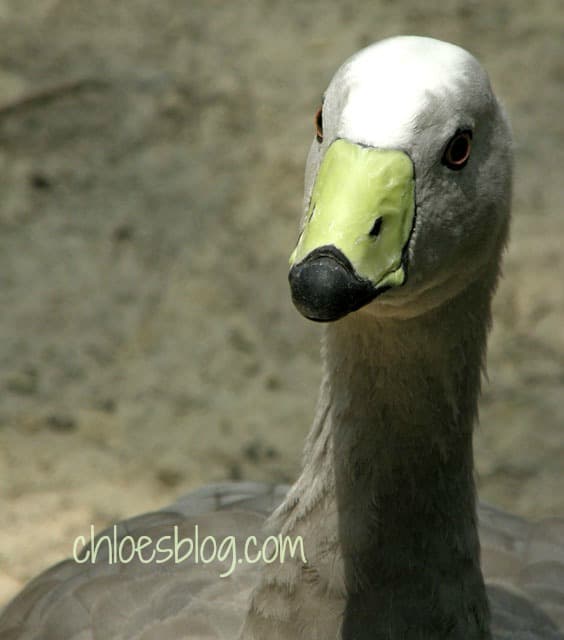 Imperceptible overhead nets protect the chicks and small birds from predators. With these unique species, vibrant colors and exotic birds, this is a photographer's paradise.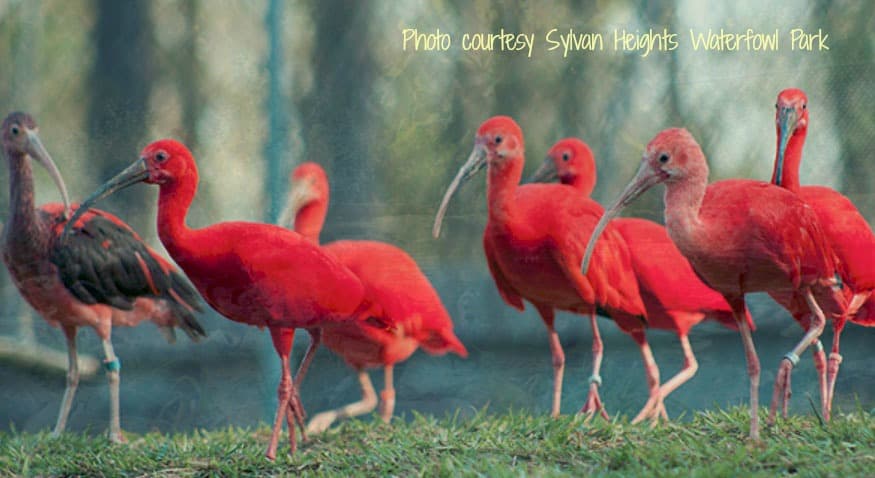 And don't be surprised if a laughing Kokobura sings for you…guaranteed to make you laugh – and remember our feathered friends are watching you.
FOR MORE INFORMATION & to PLAN A VISIT
Open April-October, closed on Mondays (Call for winter schedule)
Find Sylvan Heights on Facebook
(252) 826-3186

GETTING THERE:
1829 Lees Meadow Road
Scotland Neck, NC 27874
92 miles east of Raleigh, NC
90 miles southwest of Norfolk, VA
114 miles southeast of Richmond, VA
40 miles northwest of Big Mill Bed & Breakfast in Williamston, NC


View Sylvan Heights Waterfowl Park in a larger map
I am a farm girl who sailed the world, returned home to the family farm and opened
Big Mill Bed and Breakfast
. Join us for Business EXTENDED STAY or a quiet getaway 252-792-8787.
Latest posts by Chloe Tuttle (see all)