Big Mill B&B's Watermelon Punch
Refreshing libation for sultry summer days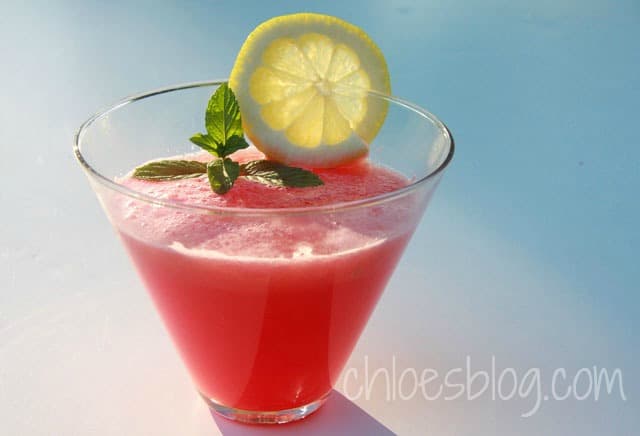 (Photo credit: Chloe Tuttle)
Southerners love watermelon. If you want a real treat, make watermelon punch. And don't wait for the party – serve it up for just the two of you – for romance or just for good friends.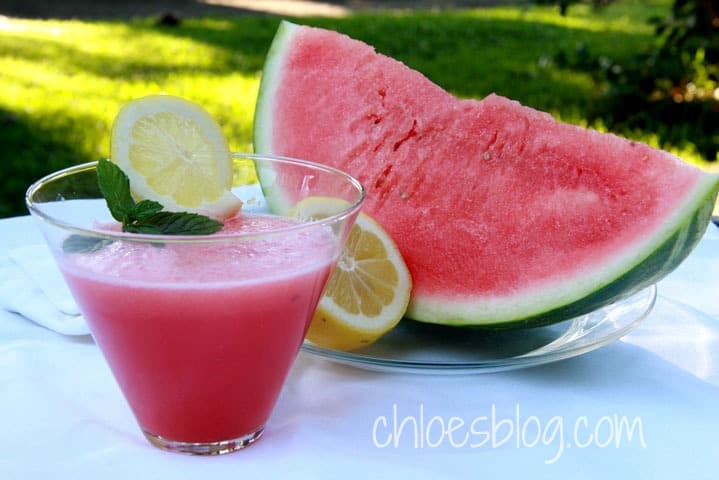 (Photo credit: Chloe Tuttle)
Watermelon Punch Recipe for Two Folks
1/4 seedless watermelon (6 cups cubed watermelon) chilled
1/2 to 1 can chilled lemon-lime soda (to taste)
2 Tablespoons frozen orange juice concentrate
1 Tablespoon sugar
2 slices lemon or lime for garnish
2 sprigs fresh mint for garnish
Place chilled watermelon in blender and blend for several seconds on medium speed.
Pour watermelon puree into a pitcher. Add frozen orange juice concentrate and sugar. Stir until dissolved. Chill until ready to serve.
When ready to serve, add chilled lemon-lime soda to the watermelon liquid. Pour into champagne glasses and garnish with lemon or lime rings and mint.
Yield: 4 servings.


Big Mill Bed & Breakfast 252-792-8787
I am a farm girl who sailed the world, returned home to the family farm and opened
Big Mill Bed and Breakfast
. Join us for Business EXTENDED STAY or a quiet getaway 252-792-8787.
Latest posts by Chloe Tuttle (see all)