Our Evening Primrose, wildflower and beautiful
King's cure-all, is often considered a weed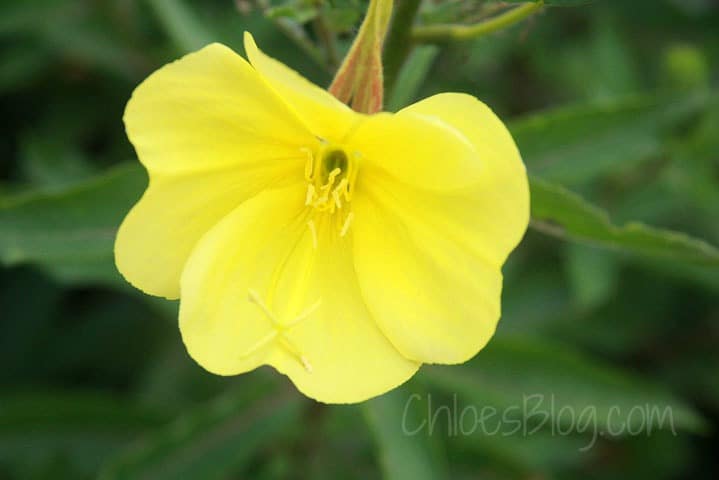 Evening Primrose photo by Chloe Tuttle
But here at Big Mill Bed & Breakfast, Evening Primrose is glorified, photographed, written about and touted as entertainer – watching it bloom is a great way to spend an evening in the garden. Take a look and you'll see why folks who gather around to watch can't help but "oooh" and "ahhhhh."
The night pollinators are fascinating too – we have that funky-looking Sphinx Moth that joins us if the evening primroses are opening. Oil from the evening primrose has been used for centuries as a remedy for many ailments, including laziness. And the roots and shoots are edible – another edible odd ball plant here at Big Mill B&B!
It takes about a minute for each flower to open. Early in June, there will be 3 or 4 flowers that open right there in front of you. By mid-June, a hundred will open each night. It is magic.
We have other night blooming flowers here on the farm – in mid-summer our Moon Flowers perfume the whole area around the patios and garden.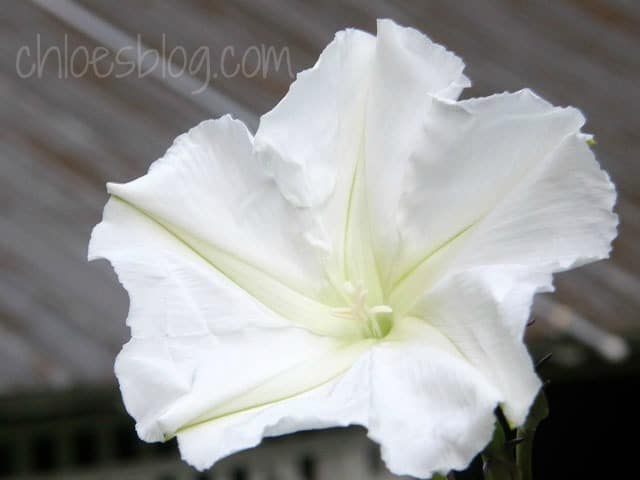 Moon Flower photo by Chloe Tuttle
And just before dark, our Devil's Trumpet (Datura) will bloom. They smell heavenly but, watch out! There is a dark side. They are hallucinogenic and poisonous. DON'T eat it!
My father called it Jimson weed and some folks call it Loco weed. It is one of my favorites because of its jasmine-like fragrance, but I don't plan to eat it. Devil's Trumpet also has some medicinal properties, but Beware!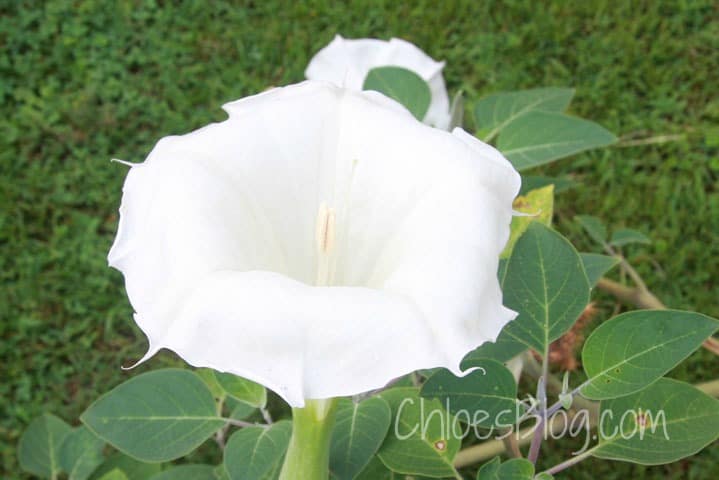 Devil's Trumpet photo by Chloe Tuttle
All of our evening blooming flowers are show stoppers. You must come and see this show.

Big Mill Bed & Breakfast 252-792-8787
Latest posts by Chloe Tuttle
(see all)