In another life, I had sheep in my yard. Remember the sixties?
I didn't have a lawn mower and I really did believe that the sheep would groom my yard. I needed the fleeces – I was working on my master's degree in fibers – spinning and natural dyeing.
I lived on the south side of the Pamlico River and keeping my sheep in the yard was difficult. Neighbors said they didn't mind Maggie Belle and Yorick, but my guinea hens had to stay home. I had bees too.
I learned to spin wool, dye the yard with nuts and berries that I found and then I would weave my yarns into cloth.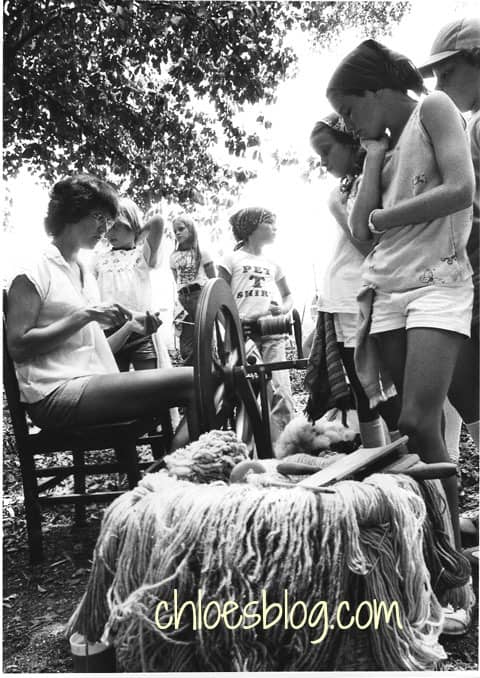 It has been a while since I did any spinning and this will be fun! I am happy to be spinning again and now I want to resurrect my bee hive. Visit us at Big Mill Bed & Breakfast 252-792-8787

I am a farm girl who sailed the world, returned home to the family farm and opened
Big Mill Bed and Breakfast
. Join us for Business EXTENDED STAY or a quiet getaway 252-792-8787.
Latest posts by Chloe Tuttle (see all)