What do we do? Those thin plastic bags, called white pollution, are killing sea creatures and cluttering our beaches. I remember walking the beach on the Pamlico River and seeing hundreds of plastic bags hanging from cypress trees; these were the bags that would end up in our rivers and eventually pose a threat to sea life.
How many bags are used per year?
The Wall Street Journal says 50 billion and they don't biodegrade. So we still have all of them in some form.
As for paper sacks, making a paper bag generates more water and air pollution than a plastic bag. But we are more likely to recycle and reuse a paper bag. Neither breaks down very well in the landfill.
Cities and countries around the globe are struggling with these issues. Los Angeles is the first U.S. City to ban free plastic bags. Their "No Disposable Bag Day" held in December, 2007 was a great success. Bangladesh has banned plastic bags. Ireland has imposed a bag tax and thereby reduced its plastic bag usage by 90%. Even China has banned free plastic bags, so if you are heading to the Olympics don't forget your grocery totes.
Plastic bags will be gone from the check-out line at Whole Foods by Earth Day, April 22, 2008. The Manhattan Whole Foods Store sold reusable totes by the designer Anya Hindmarch that taut "I'm Not a Plastic Bag". New Yorkers began queuing up at 2 a.m. to buy these bags that were quickly sold out. A stampede of shoppers for these trendy bags in Taiwan injured thirty people.
Target and Harris Teeter and many stores are selling the reusable bags at good prices, many under a dollar. IKEA is charging a nickel for each plastic bag, hoping that folks will provide their own bags. Even Wal-Mart is introducing a reusable bag with "Paper or Plastic-Neither" Wal-Mart, forsooth? Guess it fits in with my quiet Green Revolution.
What are we doing at Big Mill Bed and Breakfast?
Well, when I lived on a boat in the Caribbean, I always took my own bags to the store. When I lived in St. Barth's we needed these strong, unbreakable canvas boat bags because we had to carry all our groceries on a small motorcycle. Thirty years later I still use these bags; you can buy them at places like West Marine , LL Bean and Bass Pro Shops and online at Green Home. They hold more than I can carry.
Here in Williamston, North Carolina, I take my own bags to the store and the folks at the check-out counter peer at me as if I had sprouted horns. But I keep on with my, mostly tacit, vigil to help save the Earth, one aluminum can and one bag at a time. We might go through your trash if you don't recycle at Big Mill.
And, along with the Sydney Opera House in Australia, the Wan Arun Buddhist Temple in Bangkok, Thailand and the Golden Gate Bridge in San Francisco and others across the planet, Moses and I celebrated Earth Hour on March 29th. We really enjoyed the candlelight.
None of this is new for us on the farm here in coastal North Carolina; but we are glad to have the company. Someone must have noticed that we are seriously earth-friendly; we were just voted one of the Top Ten Eco-Friendly Inns by BedandBreakfast.com.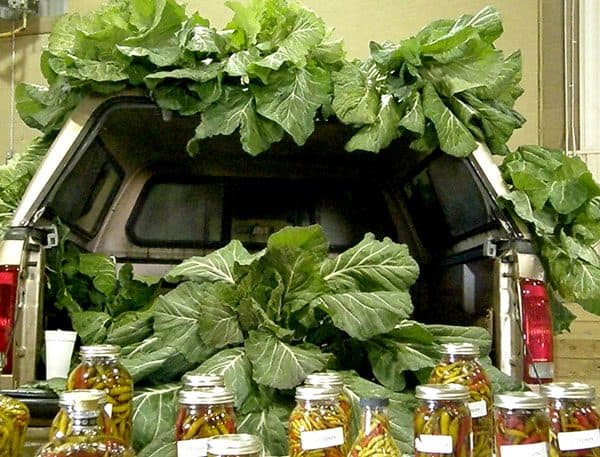 For now, at Big Mill B&B, we are supporting those businesses that are making an effort to help fight global warming and pollution. We reuse any plastic or paper bags that sneak into the house.
We give them to the fellow who sells watermelons and collards out of his truck. And we carry those cute totes to the store. But just when I think I have figured it out, the bubble bursts; so please don't tell me we destroyed a wetland to make them.
And shame on all of us in the U.S. if we have to trail behind Bangladesh.

Big Mill Bed & Breakfast 252-792-8787

Latest posts by Chloe Tuttle
(see all)