Merry Christmas from Chloe Ann and all of us here at Big Mill
Life on the farm is always magic at Christmas time. Today I walked to the woods (too wet for Old Red Truck) and found holly with berries. When I was growing up my dad and I would go into the woods to gather holly, pine and cedar. We had such fun. We hope all our friends, family and wonderful guests have a very merry holiday. You have made every year a special year, we will remember for a long time. Thank you.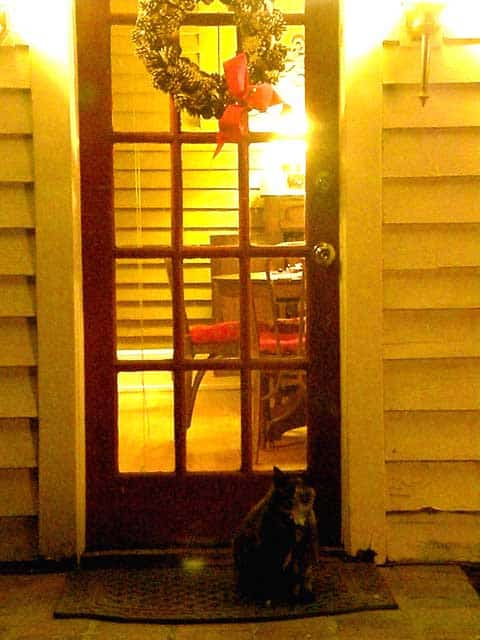 Love from all of us at Big Mill: Chloe Ann & Miss Moses – Moses is gone, but she is still in my heart

Big Mill Bed & Breakfast 252-792-8787
I am a farm girl who sailed the world, returned home to the family farm and opened
Big Mill Bed and Breakfast
. Join us for Business EXTENDED STAY or a quiet getaway 252-792-8787.
Latest posts by Chloe Tuttle (see all)