My love affair with knitting started years ago when I adopted my sheep, Maggie Belle and Yorick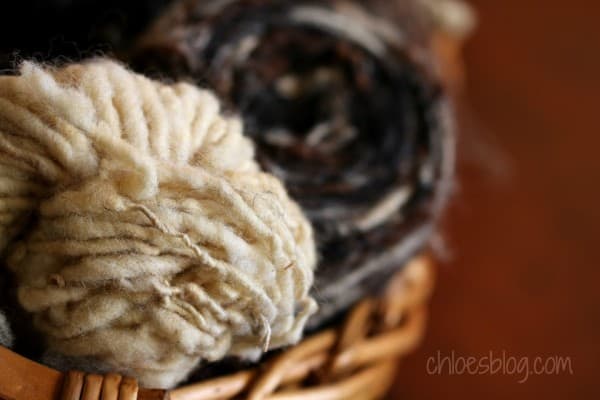 I was a graduate student at East Carolina University in fiber arts, with a specialty in spinning and natural dyeing. I had lots of wonderful hand-spun yarn, but I never learned how to knit until friend Jody taught me a few months ago.
My first knit hat had lots of holes in it and another friend Mary suggested I sew on buttons to cover the holes. My mother saved everything – including buttons – so I have jars of buttons. Some of them still have pieces of fabric on them. The hat is adorable!
Lately I have been spinning wonderful Alpaca that was a gift from my friend Pepper. She has a herd of alpacas, along with many other critters. I know the alpacas who gave the fleeces, including one special guy named Oreo.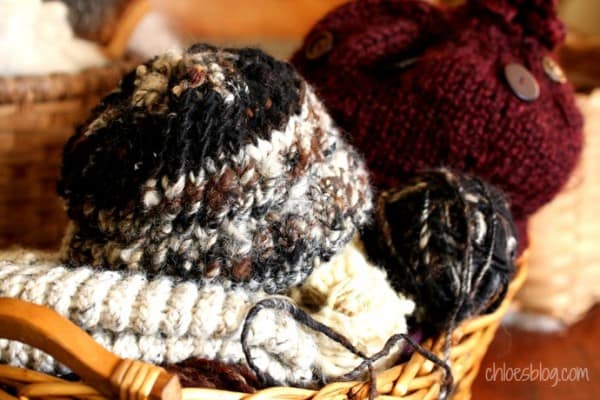 I made this hat on a 36-peg round loom using my hand-spun yarn. The hat is still "in the grease" or unwashed, making it water repellent. That would be good if I still lived on a sailboat. The dark red hat was knit with needles and those buttons are covering all the dropped stitches!
A big thank you to Pepper and her crew of Alpacas for the wonderful fleeces!
Come see us at Big Mill B and B 252-792-8787
Note: Sadly we lost our sweet Pepper to Breast Cancer.


Latest posts by Chloe Tuttle
(see all)