Eastern North Carolina might seem laid back and slow with nothing to do. What a fallacy!
If you like history, canoeing, hiking, fishing, golfing, birding, antiqueing, outdoor dramas, eating local seafood and road food with Norman Rockwell scenes – then you will love Eastern North Carolina.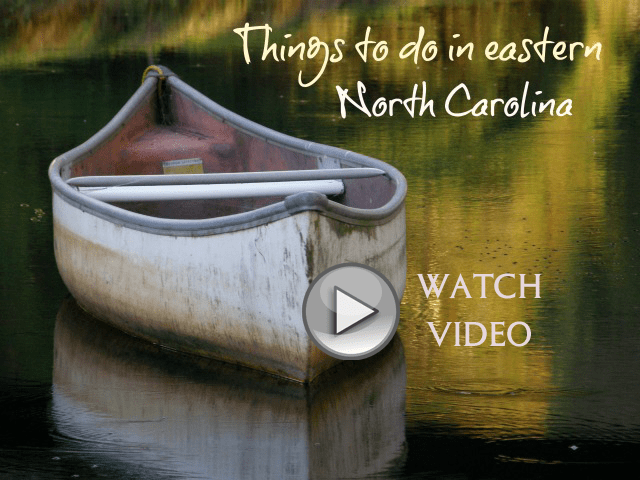 Visit one of our charming coastal towns – watch the fishing boats as they come in, see historic Edenton or Bath, participate in a Civil War re-enactment at Ft. Branch in Hamilton or at Plymouth. Y'all come and sit a spell.
To see more videos of Big Mill & eastern North Carolina check out our Big Mill You Tube channel. We have some fun videos of evening primroses, tobacco harvesting, hummingbirds who don't know we're watching and other life on a farm bed and breakfast.
If you "Subscribe" to follow the channel, then you'll get a notice when we upload a new video. It doesn't happen that often, but we have fun doing them as time allows.
As always, we hope you will join us at Big Mill B&B in Williamston, NC 252-792-8787.

(Video credit: Barney Conway of Palm Radio Productions)
Latest posts by Chloe Tuttle
(see all)