Every year on the first weekend in November the Yankees and the Rebels fight the Battle of Fort Branch on the banks of the Roanoke River near Hamilton in eastern North Carolina.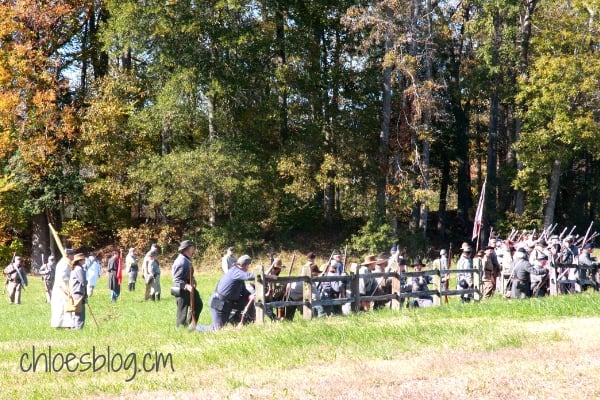 I took a video of the battle. That day everywhere I went several children followed me. Right smack dab in the middle of this video you can hear this child blurt out, "The dead guy's walking!" Irritated me at first but now I just smile. If you notice in this video you will see several Ms. Johnny Rebs. And if you see some soldiers or horsemen with sticks instead of guns, that is because they aren't old enough to have the guns.
---
And each year, the Union and Confederate cavalry, gunners and infantry fight to take control of this field near Hamilton, NC. The Confederates emerge first, firing guns and cannons. Then out of nowhere come the marching Union soldiers and horsemen. Slowly, the Confederates retreat and fall to their deaths. A tattered American flag borne by a Union soldier moves across the field and in an hour it is over.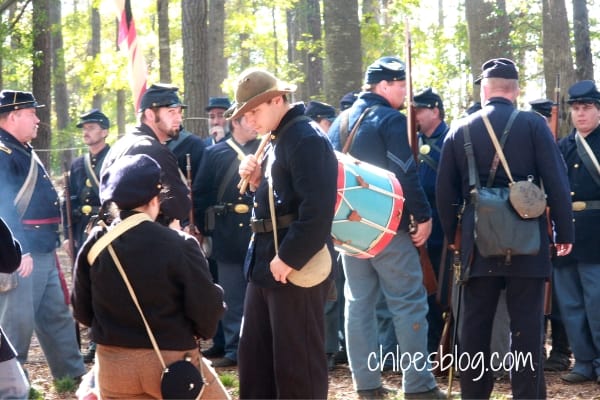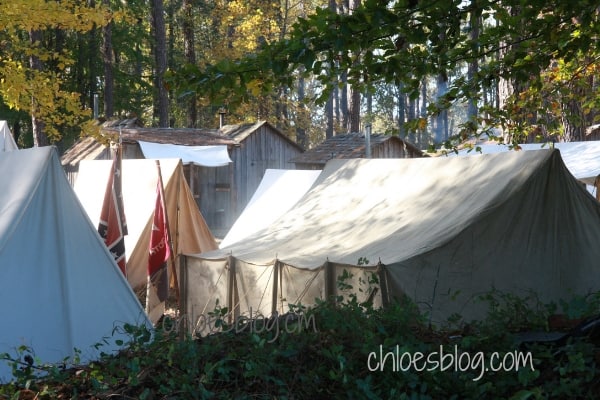 The Yankees and the Confederates have different camp sites, different uniforms, different accents. But by now, these reenactors know each other. They do the circuit; sometimes they have to switch sides if there is an uneven amount of soldiers on one side.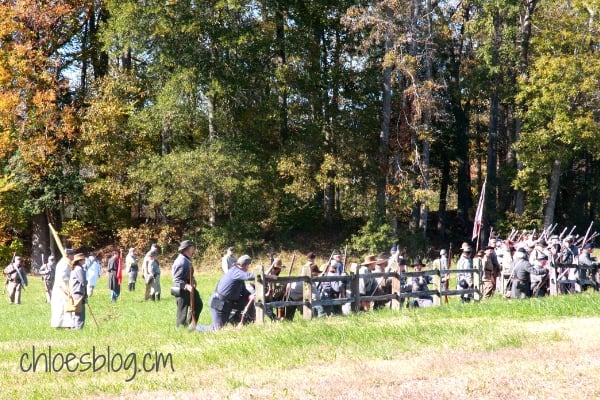 These folks are authentic. There are no electric lights, no flashlights – only lanterns and most of them are powered with real beeswax candles. It is really dark at night. Folks can go and visit, there is no charge. There is a dance on Saturday night and some of the musicians stay at Big Mill B&B when they are here – it is tough to dress in those hoop skirts in a tent. I wrote another post on Chloe's Blog about some of these reenactors.
On Friday night the soldiers fire the cannons. The Confederates had 11 cannons to protect the dirt-mound fort that sat 70-feet high above the Roanoke River. One of the jobs of the fort was to protect the construction site of the Ironclad Ram C.S.S. Albemarle, often called the Ram Albemarle. The story of the Albemarle is a fascinating one.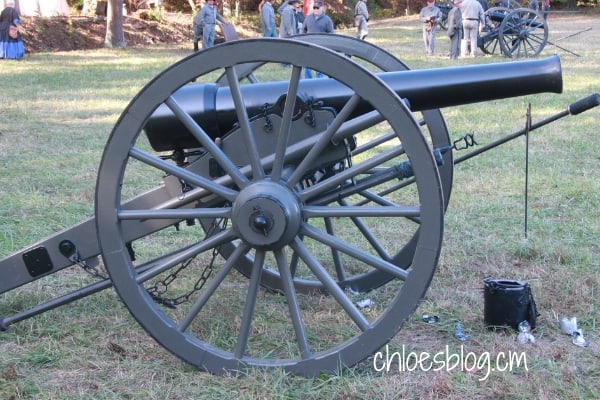 FOR MORE INFORMATION:
Event: First weekend in November, this year November 5 & 6, 2022
Contact: info@fortbranchcivilwarsite.com
Admission – Free, but donations are welcome
Getting There: 2883 Fort Branch Road in Martin County on the Roanoke River near Hamilton, NC
DISTANCES FROM : 98 miles east of Raleigh, NC
94 miles south of Norfolk, VA
17 miles northeast of Big Mill Bed and Breakfast in Williamston, NC | 252-792-8787


Latest posts by Chloe Tuttle
(see all)