It's Christmas here at my favorite Bed and Breakfast in North Carolina … I am the resident fur person and that is my opinion.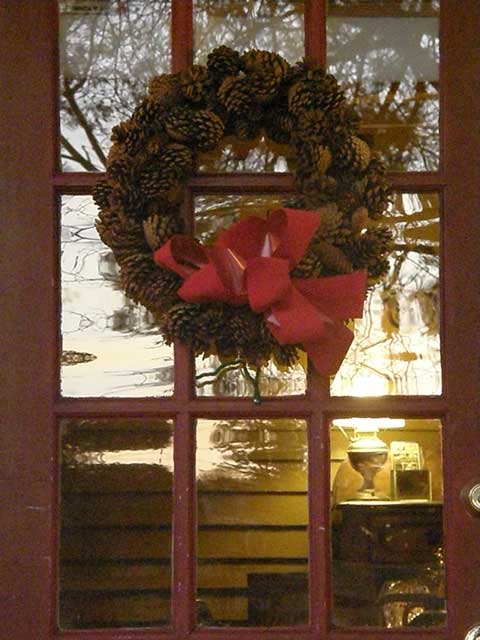 You know I have been around a lot, being a cat and all that. So when I picked Chloe's B&B, it was after much thought and I love it here. I even really like Chloe.
That is except when she gives me a bath and when she makes me dress up and pose for a photo. I knew this was coming, but she sneaked up on me. Hope you like me in my Santa outfit. Harrumph.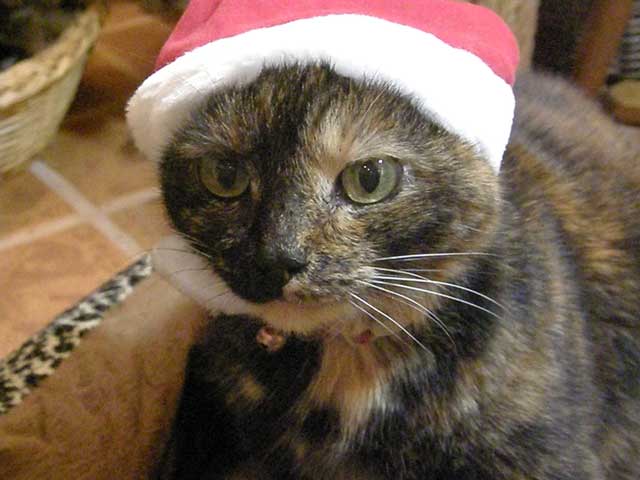 She tried to get me to wear a beard, but I flatly refused. I am a lady — what was Chloe thinking? Thankfully, it was only a Santa hat.
Life on the farm is always special, but at Christmas, it is magical. We never really finish decorating but we have such fun doing it. Chloe says I am a big help, Well, I try.
Below: Chloe made the wreath on the Pack House from our grapevine prunings.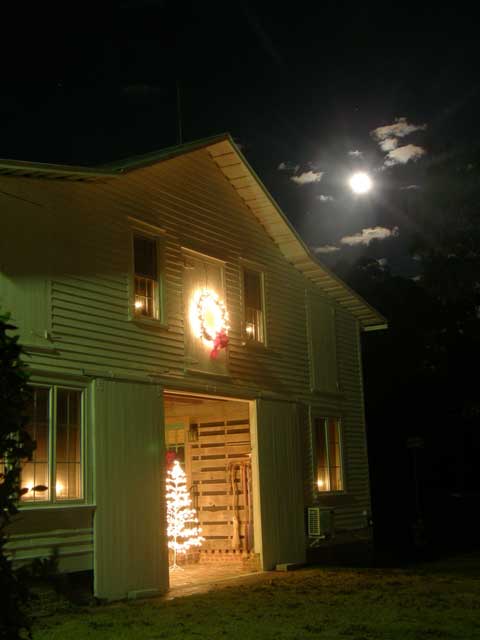 Chloe and I both want to let all our friends and guests know how much we care about them. This has been a wonderful year here at Big Mill Bed and Breakfast and we have met the very best folks. Merry Christmas, Happy New Year, Happy Hanukkah, Seasons Greetings and we hope to see all of you soon.


&

Big Mill Bed & Breakfast 252-792-8787

Latest posts by Chloe Tuttle
(see all)