It's magic — those tiny lights that twinkle in wine bottles at Big Mill Big Mill Bed & Breakfast

The idea is really simple: just drill a hole in a glass bottle and push the lights in. Guests here at Big Mill Bed & Breakfast ask me all the time, "How do you do it?" Now is the perfect time to learn and these glowing wine bottles make great gifts.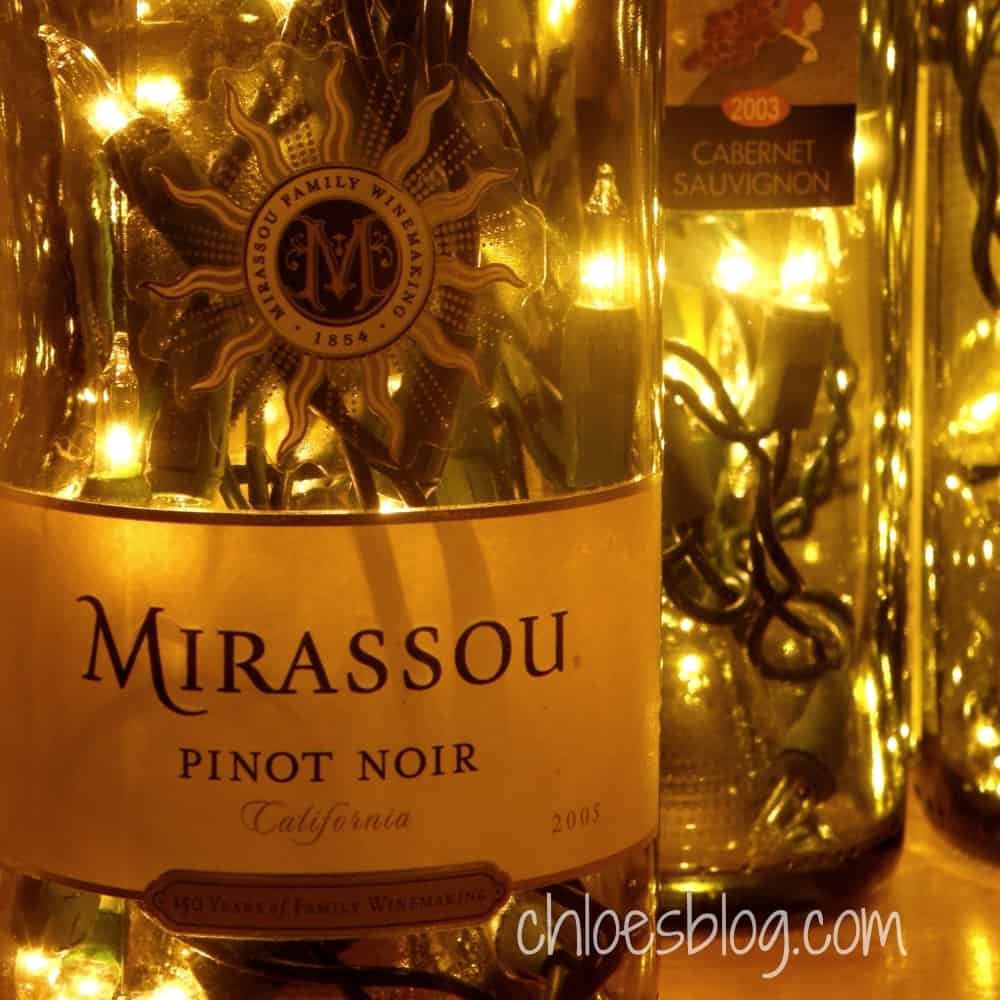 Instructions
• Light green or blue wine bottle

• 1/2-inch ceramic tile drill bit (each bit will drill 6-8 bottles)

• Small piece of masking tape

• Electric drill (battery ones just can't cut it)

• 20-count tiny Christmas light set. You need the kind that has a plug on one end only, not the end-to-end kind. The best time to buy these is at Christmas, they are difficult to find otherwise.

Place a small piece of masking tape on the back of the bottle about 3 inches up from the bottom. Start drilling; don't use too much pressure, the bottle might break. The tape is to keep the drill bit from jumping around when you first get started.

Be VERY careful; this is a slow process and is not to be attempted by impatient folks.

Drill until the bit goes all the way through the glass. There will be glass dust in the bottle so you will have to rinse this out. Allow bottle to dry.

Push each light into the hole that you have just drilled. This can be tedious and is not for the fainthearted. After all 20 are inside you are finished. Voila, it is gorgeous and magic!
First you need an empty bottle; wine bottles are good because they are free. The best ones are light green, usually Chardonnay, or blue, usually Riesling, but not always. The dark green bottles used for red wines like Merlot just don't illuminate well.
You can either drink the wine or beg your friends to give you their empties. I have been saving wine bottles for years and now I have quite a stash.
Some folks decorate the bottles with all kinds of sequins, glitter and bottle covers. I don't add anything because I like to see the wine labels.
We have these pretty wine bottles everywhere here at Big Mill B&B. Everyone loves them and the price is certainly right. Oops, forgot to tell you that the ceramic drill bits cost about $16 each.
What a fun way to recycle!


innkeeper at Big Mill Bed & Breakfast 252-792-8787
Latest posts by Chloe Tuttle
(see all)